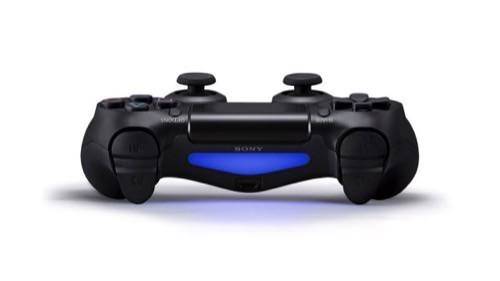 The Xbox One and PlayStation 4 are still video game consoles—sort of. But as Microsoft and Sony ready their next-gen machines to lay siege to the living room, only a many-armed home entertainment behemoth capable of being all things to all people will emerge victorious. Yes, that could still be either one of them.
Xbox One vs. PlayStation 4: Beyond Gaming
It's a week before the PS4 hits shelves. Microsoft just released a new 12 minute preview video showing the Xbox One perform an actually overwhelming collection of entertainment feats. Meanwhile, Sony is reminding early buyers that they not only won't face additional subscription fees to access its online media services, but they'll get some digital freebies as well.
Meanwhile, the Xbox One is flexing its home entertainment muscle. It's no coincidence that the first ever Xbox One commercial wasn't for games at all (it was for the console's NFL partnership). Microsoft just announced a robust app lineup that includes ESPN, Fox Now, FX Now, HBO Go and usual streaming box suspects like Netflix and Hulu.
Hardcore gamers will be pleased with the inclusion of Twitch and Machinima apps, for livestreaming competitive gameplay and watching other gaming-related video. And if that isn't enough entertainment, the Xbox One also features passthrough HDMI, a sort of hack to pump cable TV through to the console.
By comparison, the PS4's streaming app lineup is pretty skimpy, featuring standards like Netflix, Hulu Plus and Amazon Instant Video, but not really one-upping Microsoft in any way. But the PS4, while not stuffed to the gills with TV features and bundled with a motion sensor, might prove to be the gamer's console this round—especially at $100 less than the Xbox One.
See also: Xbox One-Eighty: Microsoft Still Needs Gamers To Sell Consoles
Microsoft already alienated the core gaming set with some early missteps, a bundled Kinect and other overtures directed at casual gamers and other living room passersby. Sony didn't outrage the gaming masses with any such high profile flub, but the company is still gunning for casual living rooms denizens and serious gamers alike, which, as it turns out, is a tricky business.
Cross-Pollination
At the dawn of the last console generation, apps and TV bells and whistles would never have been a dealbreaker. Which console you'd buy was all about brand loyalty, where your friends would be playing and, you know, video games.
See also: 5 Games You Should Buy Instead Of A New PlayStation OrXbox
Flash forward to 2013. Netflix makes its own television shows—and they win Emmys. Over 60% of console owners are using their gaming machines to watch movies or TV these days on machines whose dusty disc trays may not have opened in weeks.
Back in 2006, casual mobile gaming didn't exist yet. (The iPhone didn't even introduce third-party apps until 2008.) Now, mobile games are a $13.2 billion industry, a bustling business that's dissolved the stigma of video games while luring bored people at bus stops the world over into its lucrative arms.
Gaming and other forms of digital entertainment, once separate, are now inextricably culturally intertwined, as hit novels beget blockbuster movies beget big budget video games—and sometimes the other way around.
If former non-gamers spend hundreds of hours flinging disgruntled birds across small screens, is it a stretch to imagine them stationed at a TV, gaming controller in hand? And hardcore gamers have to take a break for a Hulu Plus session every now and then, don't they?
Starting next week with the launch of the PlayStation 4, we'll get to see how the experiment plays out.