See also: Me, My Selfie and I
Between social networking, professional networking, Internet dating profiles and other online memberships, our need for profile photos isn't going anywhere. On the contrary, with social sharing, job-hunting, dating, and more, the need will probably only grow. "People with profile pics are 11 times more likely to be viewed," says Yumi Wilson, a corporate communications manager at LinkedIn.
If you're lucky enough to carry a Nokia Lumia 1020, iPhone 5S, Samsung Galaxy S4 or HTC One, then congratulations—you've got one of the best smartphone cameras on the market with which to shoot it. But even if not, you can still take great shots of yourself, as long as you keep a few basic rules in mind.
So let's say goodbye to "duckface," bathroom pics and "Miley" tongue, and say hello to great self-taken pics that flatter.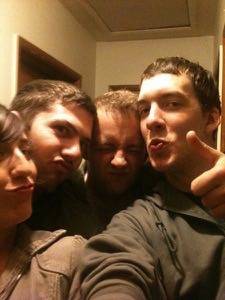 Don't Succumb To Duckface
I'm not sure what to blame for the weird, "hoover lip" scenario that keeps playing out in selfies across the land. Maybe it's an odd perversion of pouty mouth—the old modeling trick to purse lips to make them look fuller—or, more likely, a parody of it. Either way, this spectacularly bizarre facial caricature isn't very appealing. Just say "no" to duckface.
Do Choose Good Lighting
Lighting can make or break a photograph. Harsh lights can give your skin a strange hue or cast shadows that change the shape of your face. If you have a choice of setting, pick one with soft lighting and and never use your camera's LED flash when you can avoid it. Although the iPhone 5S now offers what it calls a "True Tone" flash, for warmer, more lifelike images, the result will still never be as good as decent ambient lighting. Finally, never snap a selfie with the light source behind you. Most people shoot with automatic white balance, and that will either make you look incredibly dark or thoroughly wash out your background.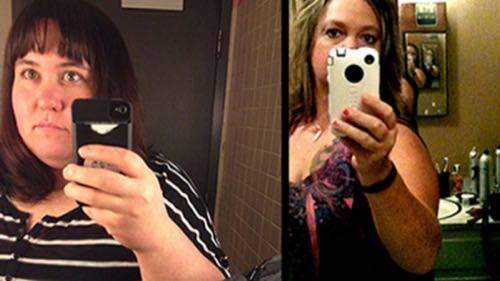 Do Consider Background
A photo of you in front of the Eiffel Tower or the Grand Canyon? Good. Shot of you in front of a bathroom tile or messy sinks? Bad. If there's one selfie that deserves to be retired, it's the bathroom selfie. Let's just agree to put this one to bed, okay?
Don't Look Straight At The Camera
Don't look straight-on at the camera. Only celebrities and movie stars can pull that off and still look good—and even that's hit or miss. The most flattering way to hold your head is slightly turned, so that only one ear is visible in frame. It slims the face and makes cheekbones stand out. Also beware of holding the camera too high: It can make the head look too large in proportion to the body.
Do Watch Your Jawline

When people hold their cameras up for a selfie, some unconsciously cast their heads back. But by doing that, the chin and jawline practically disappears—in some cases, it can even create or emphasize a double chin. Instead, pull your head forward toward the camera for a more flattering look, says photographer Peter Hurley. This is good modeling advice, selfie or no, and Hurley's classic video—"It's all about the Jaw!"—provides one of the best explanations on the Web to illustrate this point.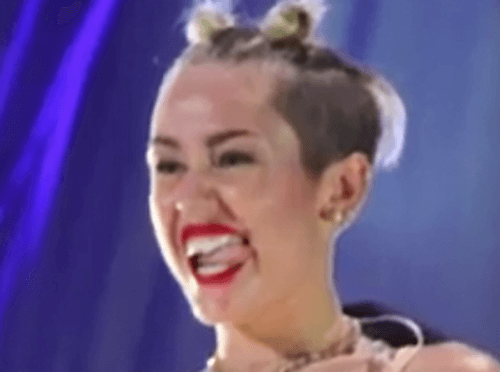 Don't Pull A Miley
Imitating Miley Cyrus' lingual antics at the Video Music Awards this year might be tough to resist, but arguably Cyrus—an avid selfie-er herself—can't even get away with shoving her ample tongue out into the spotlight. So what hope is there for the rest of us? The short answer: There isn't any. (Really, the only one who can pull this off is Kiss' Gene Simmons, who has been doing it since before Billy Ray's daughter was born.) To keep selfies from looking dated, or even flat-out bizarre, avoid poses inspired by pop culture news and memes. In other words, keep that tongue in your mouth.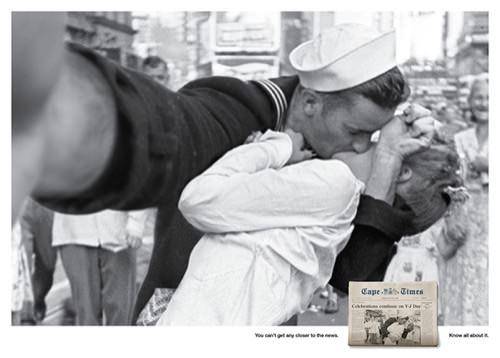 Do Banish Fat, Outstretched Arms
If you're a frequent selfie photographer, the right apps and accessories can make the task easier, while also banishing extended "fat arm" syndrome. Plenty of camera apps feature self-timers (like this and this), and accessory makers offer wireless shutters that let you shoot remotely away from your device, such as the Smartphone Camera Remote, iSnapX or the Bluetooth ShutterBall remote shutter. Or use the corded Apple stock earbuds or bluetooth headset instead.
And don't forget to experiment with extra features. The iPhone 5S now offers a camera burst mode, and the Samsung Galaxy S4 has "best face" mode, which selects the best shot from a blast of several fast snaps. There are also third-party apps that can put those and many other features at your fingertips.
Indeed, there are more tools available for the budding selfie photographer than ever before. No longer do people need to rely on others to capture their images—which means they can do it themselves wherever and whenever they see fit. And with a little know-how and common sense, they can make sure those photos project their best selves.
Image of International Space Station astronaut Aki Hoshide, courtesy of NASA. Duckface photo courtesy of Flickr user Jono Davis. Bathroom selfies courtesy of Flickr users Lisa Nail and ica flanagan. Jawline images screencapped and cropped from YouTube video by Peter Hurley. Miley Cyrus image screencapped and cropped from YouTube video by Splash News. Cape Times ad image by Lowe & Partners, photographer: David Prior.