Guest author Fei Deng is a co-founder of Embedle, a Twitter tool for networking with like-minded tweeters.
Twitter's IPO, the most anticipated offering of 2013, will most likely hit the public markets soon. While the company is on pace to reach $1 billion in revenue by 2014, it's still unprofitable. Its S-1 amendment indicates it likely won't turn a profit this year, despite all Twitter's efforts to draw in more users and advertisers.
But it might not take that much to push Twitter not only into profitability, but well into "moon shot" territory (per this valuation analysis by NYU finance professor Aswath Damodaran). Consider just two revenue streams that have the potential to make billions of dollars for Twitter, and which could value the company at more than $60 billion as early as next year. (For reference, Twitter is currently seeking a valuation of up to $13.6 billion.)
Let Us Help Market Your Apps
Twitter cards, introduced earlier this year, allow users to attach images and video to tweets—which Twitter now displays to all viewers in their feeds. Although the feature gets less attention, cards also support app installs and deep-linking. That means mobile users can tap a link in Twitter cards that will open up, say, a video in a corresponding app. If they don't have the app, the link will offer to install it.
The problem is, many people habitually tap links directly from tweets instead of opening the tweets and tapping from the Twitter card. When users tap a link in tweets, it opens a webpage in a browser, even if users have already installed a corresponding app.
This can be a major loss for e-commerce and marketplace businesses, since there's a big difference between someone who lands on a website but can't buy anything without logging in and someone who lands on a product page in an app where they're already signed into their stored payment credentials.
But what if Twitter were to support app installs and deep-linking when users tap a link in tweets? That would serve users and create a big revenue stream at the same time. (It may, in fact, already be actively considering this sort of business.)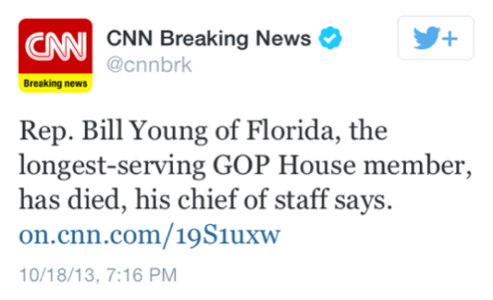 Let's consider an example.
Suppose a mobile user taps the link in a tweet from CNN. If she doesn't already have the CNN app installed, she'd end up on the webpage of the link (as usual), but with an overlay that prompts her to install the app. If she already has the app, it would launch and display the story.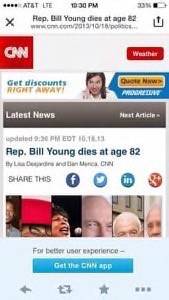 Twitter could generate additional revenue with a new app-install reference service for publishers who register as Twitter advertisers. So whenever a user taps a link to a participating publisher's material—a la the CNN link in the above example—Twitter will automatically offer to install the publisher's app if the user doesn't already have it. Of course, it will then charge publishers a fee for each installation.
This could be a very good deal for publishers: they only pay once for an app install referral, then get all the subsequent app access referrals for free. This could turn Twitter into a powerful referral engine for app installations. That would free publishers to focus on creating great apps for users without worrying too much about how to get people to actually install and use them.
This would also give app developers extra incentive to integrate with Twitter and encourage their users to share app stories, pictures and video to Twitter from their apps. For example, a game app could make it easy for users to share high score screenshots to Twitter, which could lead to more app installs and access.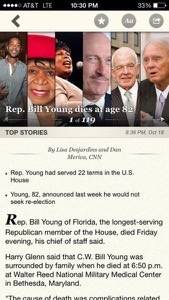 Let's do the math: how much money could Twitter make from this app install business? I've used some fairly conservative assumptions here, which I'll explain in greater detail below.
Currently, Twitter has 175 million monthly active mobile users. At a 30% year-over-year growth rate—its growth currently stands at 39% year-over-year—Twitter will have an average of 220 million monthly active mobile users next year.
If the average mobile user installs three apps per year—not an unreasonable assumption, given that the average Twitter user sees more than 2700 Twitter timeline views every year—and Twitter charges publishers $2 for each app install, then total annual revenue from the app install business would be:
220 million mobile users * 3 app installs per year * $2 per app install = $1.3 billion

(Background and assumptions: From Twitter's S-1 filing, we know that in Q3 it had 685 timeline views per monthly average user, which translates to 913 timeline views per user every four months. Some analysts estimate that Facebook charges advertisers $2 to $3 per app install, and sometimes $3 to $4 or more; I've assumed Twitter can come in on the low end of that range.)
Come, Let Us Click Paid Links Together
Twitter's related headlines feature makes it easier to find published stories and videos that are related to a tweet. On a tweet's permalink page, a "related headlines" section automatically lists and links to websites where the tweet was embedded. This feature adds helpful context and makes it easier to discover related stories.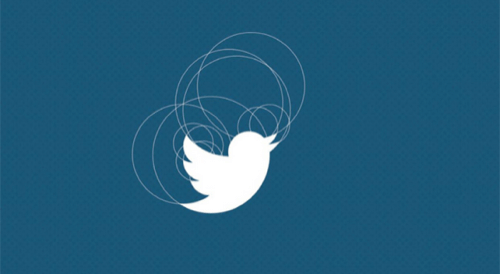 Now suppose Twitter turns some of those related headlines into paid links and makes this feature more visible—say, by displaying them when tweets are expanded. In fact, Twitter could add paid links even where it's not currently displaying related headlines, since so far, at least, related headlines are relatively few and far between in many timelines.
This could be another big revenue stream.
Paid links should be relevant and valuable to users so as not to waste their time. Such "content marketing" links appear on the websites of many major publishers, including CNN, the New York Times and the Wall Street Journal. To quickly turn this related headlines feature into a content marketing business, Twitter might consider acquiring Outbrain, Taboola or Disqus, all of which specialize in such services.
Some users may not like the idea of having related links shown below their tweets. (That could especially be the case if the links are as click-baity as many of Outbrain's and Taboola's related links are.) One possible solution is to allow users to opt-out by charging them a nominal fee. An extra benefit to these paying users could be giving them a "verified" status since they bind their credit cards or bank info. Twitter cards + credit cards = e-commerce. You get the idea.
Let's do math again: how much money could Twitter make from this content marketing business?
In the third quarter of 2013, Twitter had 159 billion timeline views. At 30% year-over-year growth rate, Twitter will have about 800 billion timeline views in 2014.
Let's assume users see the related links of one tweet for each timeline view (by expanding tweets or visiting the permalink page of tweets), and the click through rate (CTR) of related links is 1%, and Twitter charges publishers ten cents for each click, then the total revenue from the content marketing business would be:
800 billion timeline views * one related link per timeline view * 1% CTR * 10 cents per click = $800 million
(Background and assumptions: Twitter's "promoted tweets" have engagement rates of 1% to 3%; aggregate CTR in an IDG experiment with Outbrain ranged from 0.3% to 3.5%. So a 1% CTR for paid links seems reasonable, particularly given that they'll appear after a short 140-character message instead of at the end of a longer article. Similarly, Outbrain's cost-per-click can range from five cents to $5, so 10 cents for Twitter puts it at the low end of its possible range.)
What That All Means
If these assumptions are correct, and Twitter adopts these two businesses and executes them well, the firm's 2014 total revenue could reach:
$1.3 billion (app install) + $800 million (content marketing) + $1 billion (current products) = $3.1 billion
Facebook trades at 20 times revenue. LinkedIn fetches about 21 times revenue. If we do the comparison, Twitter's 2014 valuation could be $3.1 billion * 20 = $62 billion. Let's just say, that's way more than the $13.6 billion valuation assumed in Twitter's revised IPO filings.
Of course, both of these new revenue streams are just speculation at this point. But several things are clear:
With its huge user base, Twitter has enormous revenue leverage;
Mobile will become the money machine for Twitter, as at other Internet firms;
Twitter will become more like a media hub.
Disclosure: I don't own shares of Twitter, nor am I affiliated with it in any way—except for the fact that my startup embedle.com develops a Twitter tool for networking with like-minded tweeters. Even though I'm extremely bullish on Twitter, this article is just my personal opinion, not investment advice. Viewer discretion is advised.