Google Glass is about to evolve. Six months after the first units became available to eager developers (and us lowly, weirdo journalists), Google is readying the next version of Google Glass for a launch next month—and thank goodness for that.
Glass Gets Into More Hands Soon
While the device's full feature set remains under wraps, we know a little bit about the new device and about the next generation of glassholes—namely, that existing Glass Explorers like myself now wield three invites into the kingdom of Glassholedom apiece.
Haters gonna hate, but I'm still a fan of Silicon Valley's strongest fashion statement. Still, Glass isn't anywhere near perfect—especially not for the $1500 us crazy people paid for the Explorer Edition. (Thankfully, the retail version of Glass will cost considerably less.)
Google will be offering a one-time swap opportunity for existing Glass owners who are interested in upgrading to a (hopefully) more refined Glass experience or swapping colors. Me? I'm happy with "cotton," thank you very much.
From the project's Google+ post:
We want to say "thank you" for all the amazing feedback we've been getting, so later this year, all Explorers will have a one-time option to swap out their existing Glass for a new one. This hardware update will allow your Glass to work with future lines of shades and prescription frames, and we'll also include a mono earbud.
Compatibility with prescription glasses and better audio are two much-requested features among Glass Explorers, but that only covers a few hardware-side annoyances. (What's that, you wanted to hear my gripes? Well, if you insist!)
I've been using Glass from day one, and here's what I'd like to see.
1. A Sturdier Build
Lucky for me, I haven't shattered or otherwise destroyed my Google Glass, but others aren't so fortunate. Still, the casing on my favorite facial tech accessory is starting to creak, literally. I travel with Glass quite a bit, and both the build quality and the carrying pouch need to up their game. I never feel wholly safe that my glass, snuggled into its microfiber, mostly soft-sided housing, won't issue a sickening crunch one of these days.
2. Better Battery Life
No, really. Battery life is a huge, huge issue for Glass. You know, for a thing I'm supposed to put on my face and forget about, I sure spend a lot of time watching Glass bide its time at the nearest power outlet. I don't have an exact number, but I'd estimate Glass's battery life at precisely terrible.
3. Sunglasses That Don't Make Me Look Like An Asshole
I mean, come on. I can't speak for anyone nostalgic for the heyday of Oakleys, but the sunglasses lenses included with Glass are flattering on exactly no one. Maybe the hardcore crossfit crowd is into it (it'd pair well with Under Armour), but us self respecting lady-folk and stylish men-types wouldn't be caught dead in sunglasses like these puppies.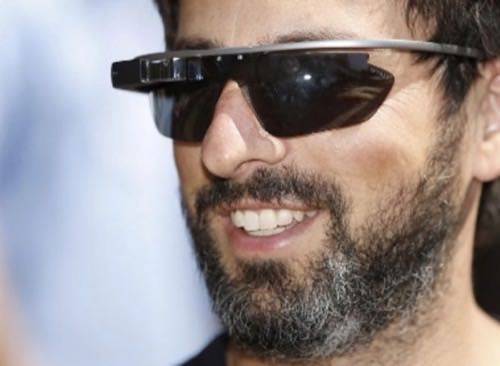 4. Cuter, Stealthier Designs
The existing Glass design isn't hideous by any means—I actually like it a lot. The problem is that Glass's industrial, not-so-stealthy design screams "hey, i'm wearing that crazy augmented reality gadget you've heard about!"
Six months in, my biggest complaint is that I can't go anywhere without throngs of people recognizing Glass and inevitably asking me about it, while I have important things to pretend to do.
Hey Google: Improve battery life, invent a more undercover eyeglass-style design and I'd wear Google Glass every single day. That cute new design that went up on Glass designer Isabelle Olsson's G+ page?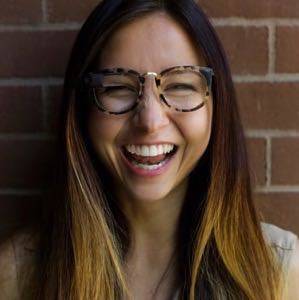 Give it to me. Now.
Lead image by Taylor Hatmaker for ReadWrite