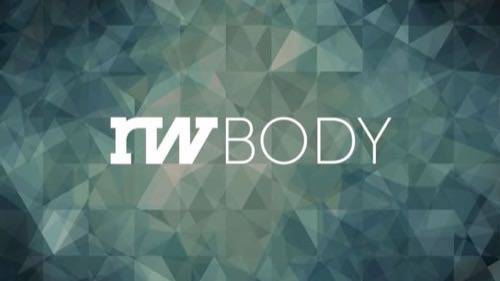 ReadWriteBody is an ongoing series where ReadWrite covers networked fitness and the quantified self. This week, it is brought to you by Best Buy.
I used to dread business trips because of the way they disrupted my workout routine. But over the years, I've worked out a system to stay in shape no matter how far I'm flying. No surprise, it relies heavily on my arsenal of apps and websites.
First things first: Before you hit the road, commit to working out. I've signed up with GymPact, which charges me $10 per missed workout—and pays me if I make all four scheduled workouts in a week. (I've never paid up.)
Check In To Fitness
For me, the workout starts at the airport.
I like to fly out of San Francisco's recently remodeled Terminal 2, where there is—laugh all you want at the Northern California stereotype—a yoga room. And I'm usually the only one using it.
I wear a warmup jacket and sweats over a T-shirt and running tights—hey, deep-vein thrombosis is a real concern!—which makes for a quick change. I used FitStar's iPad app, which generates customized video workouts, to generate a 20-minute bodyweight workout I could do on the provided mats. The room provides antiseptic wipes for a quick toweling-off—and then I head to the Plant Café Organic for a recovery smoothie, and off to the gate.
While it's hard to match the convenience of SFO's yoga room, AirportGyms.com lists other in-airport facilities. Some airport hotel gyms and nearby fitness clubs offer a day pass if you have a long layover. The point is that you can squeeze in a workout during airport downtime—and if you're like me, you'll feel better when crammed into an airplane seat for hours.
Oh, and don't forget to get up and stretch during the flight.
Pack Light
ReadWrite columnist Matt Asay and I agree—lightweight, so-called minimalist running shoes like the Nike Free line are ideal for business trips. They're crushable so they don't take up much room. Besides that, I go for so-called "technical" workout clothes that dry quickly. To keep them clean, Asay recommends taking your workout clothes into the shower with you: "Let the soap run into them, [then] rinse thoroughly and hang them to dry."
Besides that, the only piece of equipment you really need is your smartphone—and something with which to carry it. While I've seen a lot of armband accessories for phones, I prefer a FuelBelt jogging belt. It works for both runs and gym workouts and has plenty of room for my phone and a hotel key or credit card.
Increasingly, if you're missing something—even workout clothes or sneakers—hotels will supply it to you through in-room fitness programs. (Hyatt, Hilton, and Marriott are among the chains that have programs.)
Sweating Your Workout
Hotel gyms and in-room options are frustratingly limiting if you want an intense workout. But day passes at gyms are expensive. One affordable option I found via Yelp's app in midtown Manhattan, land of the $25 day rate, is an $8 hot yoga class at Yoga To The People. (I wish I could recommend Lululemon's cleverly named Om Finder app, but its database is woefully incomplete.)
And you can make any workout count by monitoring your heart rate. During my workouts, I use the EB Sync Burn fitness tracker to make sure I'm staying in the zone. And the custom workouts generated by FitStar, Gain Fitness, and Bodbot can give you precise rest times to keep your heart rate elevated.
Run Through Your Options
The easiest workout is one you do outside—for which you need a running app. Right now, I'm simultaneously testing Nike+ Running, RunKeeper, MapMyRun, and Strava.
I haven't found a favorite yet among them for recording my runs. But Strava's recently updated route-building features caught my eye when CEO Michael Horvath demonstrated them to me. Its website takes into account actual routes run by Strava users in building new courses, which is helpful when visiting unfamiliar cities.
On a recent trip to Boston, I lucked out with my hotel's location, which was right by the Charles River's convenient running paths. But I could easily have gotten lost had I started elsewhere in the city.
In testing San Francisco—a city whose streets I know well—Strava's route generator did much better than MapMyRun's Web-based Route Genius feature. Strava recommended a waterfront route close to the one I actually go on, while MapMyRun picked a busy street with narrow sidewalks. (RunKeeper lets you search other runners' routes, but they're hard to customize, while Nike+'s Places feature didn't work at all in my testing.) I'll probably opt for Strava to plan runs on my next trip.
Log It All
After you get your exercise in, I recommend memorializing what you did. You can brag about your run on Twitter and Facebook, or broadcast your GymPact progress. Or you can just record it for yourself. Either way, logging your workout helps keep you on track. I use GymGoal to record gym workouts, while my running apps log runs automatically.
Then there's eating, which is always a hard thing on the road. I use MyFitnessPal to record what I eat—the good, the bad, and the ugly. MyFitnessPal CEO Mike Lee notes that a lot of users don't just wait until the damage is done to report their intake—they plan their meals in advance. That's a great strategy that will keep you from ordering dessert if that's not on your diet menu.
So that's how I use technology to make sure business trips don't turn into fitness detours. What's your road-warrior routine? Tell me on Twitter, or share it in the comments.