Microsoft's Windows Phone has reeled in its White Whale: Instagram is finally coming to Windows Phone.
At an announcement at the Nokia World conference in Abu Dhabi, Nokia said that the social picture-sharing app will soon be coming to Windows Phone, bringing one of the most downloaded apps of all time to Microsoft's mobile operating system. Instagram will arrive on Windows Phone within the next couple of weeks.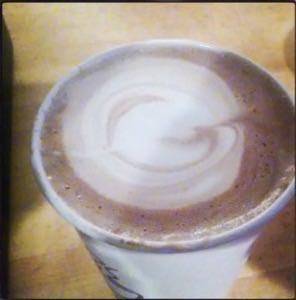 Many people thought that it would never happen. Like many app developers, Instagram has been reticent to build for Windows Phone—and the missing Instagram app became a poster child for Microsoft's weakness in the smartphone market against Apple and Google.
In early 2012, CEO Kevin Systrom said that the platform was not a priority shortly before releasing an Android app that scored tens of millions of downloads. Shortly afterward, Facebook announced it would buy Instagram for $1 billion. That payday sent a message that Apple's iOS and Google's Android, not Windows Phone, was the path to riches for app developers.
In June, at an event unveiling Instagram's new video features, Systrom struck a softer tone, answering questions about Windows Phone by saying the company didn't have anything to announce regarding the platform.
"Our ultimate goal is to bring Instagram to everyone who wants to use it," said Systrom in a press release. "We're looking forward to watching the Windows Phone community use Instagram to capture and share beautiful moments in the coming weeks."
The cry for an official Instagram app—there are several unofficial versions of the app on the Windows Store—hit fever pitch when Nokia announced its Lumia 1020 smartphone in July this year. The Lumia 1020 has probably the top smartphone camera ever created, a 41-megapixel beauty with superior optics and software that takes the best smartphone pictures on the market.
Nokia knows camera technology very well, but it has been frustrated in getting the top photography apps on Windows Phone. Developers may have liked Nokia's camera, but they did not want to support a platform that has less than 5% market share in the United States and around 7% in Europe. The unique flat interface of Windows Phone also makes it difficult to Microsoft to attract app developers, as they cannot just port their existing apps from iOS or Android but must retool them for Microsoft's design language.
Nokia Spearheads Windows Phone App Development
So Nokia had the best camera, but not the most popular photo app. This has frustrated Nokia's engineers for some time. The answer for Nokia has been to become the lead evangelist for Windows Phone, not waiting for Microsoft's efforts to court developers to gain momentum.
With the Lumia 1020, Nokia also unveiled the Nokia Image Software Developer Kit for developers looking to build camera apps for Lumia devices. That was enough to bring Path and Hipstamatic, smaller rivals in online photo sharing, onto the Windows Phone platform.
In June, Brian Biniak, VP and general manager of developer experience at Nokia, told the International Business Times, "We are trying to evolve the cultural thinking [at Microsoft] to say 'time is of the essence.' Waiting until the end of your fiscal year when you need to close your targets, doesn't do us any good when I have phones to sell today."
That rift led to the recent agreement for Microsoft to buy Nokia's handset division—a deal that, in theory, should make Nokia and Microsoft's efforts to appeal to developers more coherent.
For now, developer interest in Windows Phone still trails that of Android and iOS. According to a quarterly survey from mobile development firm Appcelerator, only about 40% of mobile developers were interested in building apps for Windows Phone. More than 90% of those same developers were very interested in building for iOS.
Instagram should help attract users to the Windows Phone. Where users go, developers follow. The opposite is also true: where developers go, users often follow as well. Nokia still faces the chicken-and-egg problem as it pushes for more apps on Windows Phone, but Instagram is a big win, a long time in the making.