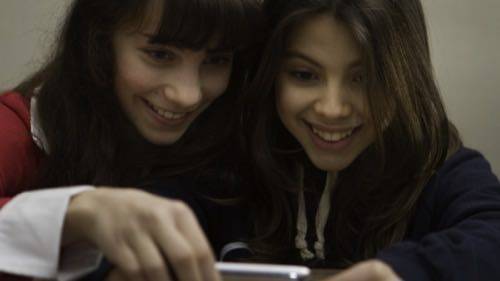 Facebook has long encouraged its adult users to share personal details as publicly as possible. Now it officially wants teens to overshare as well, in ways that might also make them better fodder for advertising.
Facebook announced today that teenage users can now make their posts public on Facebook. Previously, the social network limited users between the ages of 13 and 17 to distributing posts to their extended network—i.e. friends and friends of friends. Teenage users also now have the option to turn on the "follow" setting for their accounts, letting public updates appear in news feeds.
In an apparent attempt to mitigate the impact, Facebook has set the default sharing setting for new teen accounts at "friends only," compared to the previous default of "friends of friends."
The settings change syncs up Facebook's sharing policy with that of its unit Instagram, where users aged 13 and over can share filtered images with the world. The social network claims the new settings will actually increase teen's privacy and safety online, because Facebook will use pop-ups to remind teens that public posts can be seen by anyone the first few times they opt for a wider audience.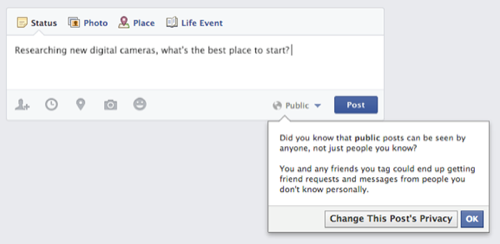 The move could be in response to the decline in teenagers on Facebook as many teens favor private messaging services like Snapchat.
A Perceived Privacy Problem
Facebook has thus joined the ranks of other social networks that allow teens to share information publicly, including Twitter.
Although teens are heavy consumers of social media, studies show they're reasonably well aware of who they're sharing information with. A recent Pew Internet study showed that 60 percent of teenage Facebook users set their profiles to "private," meaning that only friends can see their photos and status updates.
More Ad Eyeballs
By posting publicly, teenagers open themselves up as an opportunity for marketers. Data from public posts can be used in advertising, and Facebook has made no secret of the fact that users are, in fact, the product. Teens, more susceptible to peer pressure, will be the perfect target for tailored advertisements.
Lead image via Flickr user Nicola since 1972, CC 2.0