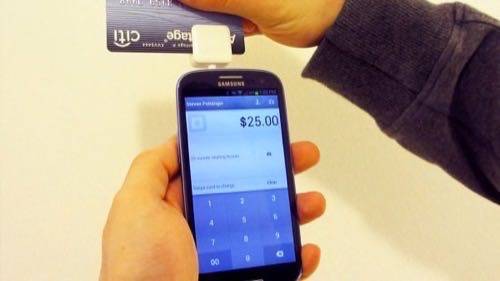 Square, the San Francisco-based payments service, rolled out its new person-to-person payments service Square Cash to the public today after months of invitation-only testing.
During the test, Square charged a 50-cent fee for transactions. But in the public rollout, it has made the service completely fee-free.
Square has entered a very competitive market. PayPal has offered fee-free person-to-person payments since 1999, and the eBay Inc. unit recently announced plans to acquire Braintree, whose Venmo subsidiary offers a similar free option. Many banks offer free person-to-person payments, often through third-party services like PopMoney.
In short, what Square's doing is not particularly innovative. Nor is it lucrative, since Square is incurring the small but still real costs of transferring money from one bank account to another.
So what's in it for the company?
Debit, To Square's Credit
To send or receive money with Square Cash, you need to attach your debit card to your account. And there's where it benefits.
Square's bread-and-butter products is Square Register, the app that allows merchants to accept debit or credit cards either by swiping the plastic card or charging a card stored on a Square user's account. Square collects 2.75% of most transactions, forwarding the rest to the merchant.
When Square charges a debit card, it pays different rates than when it charges a credit card. For large transactions, debit-card rates can be far lower than credit-card rates, thanks to a 2010 law called the Durbin Act. Square doesn't pass on these savings to merchants; they pay 2.75% regardless. (Higher-volume merchants might save a bit of money using a fixed-rate monthly plan Square offers, but they still don't get the benefit of lower debit-card rates.)
While the Durbin Act's caps on debit-card fees are getting fought in courts, the lower rates currently stand.
The Bottom Line For Square Cash
It's smart for Square to offer this product, which is increasingly part of a complete digital-wallet solution. Even Google, which has struggled with its payments offerings, has rolled out email-based payments for Gmail users.
While it's not particularly novel, consumers won't care who got there first: Square may benefit from marketing its service as simpler than Venmo or PayPal. (I recently struggled to sign up for the supposedly easy-to-use Venmo, whose app couldn't immediately verify my bank account with a large financial institution.)
And users who download the Square Cash app might be prompted to take a second look at Square Wallet, the company's mobile app that lets users pay by checking into a retail location and announcing their name to the cashier.
There are a few problems with this brilliant moneymaking scheme, all of Square's own devising: Square Cash is "a separate app from Square Wallet," a Square spokesperson notes. And from our testing, it's not clear that a user with a Square Wallet account can use that same account for sending cash, which seems inelegant for a company concerned with simplicity. We've asked Square to clarify this curious divide between its apps.
Square's insistence on using email for transactions might also turn off younger consumers, who have largely eschewed email for social networks and text messaging. Venmo, for example, lets you send money to a contact using just a mobile phone number.