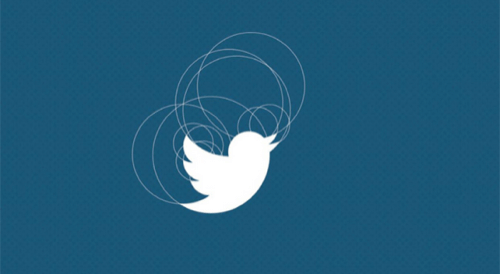 Twitter's initial public offering filing went public today, detailing its plans to raise $1 billion and trade its shares under the symbol TWTR. But it also laid out a bunch of details we hadn't come across previously—at least not in such, well, detail.
Twitter To Wall Street: Screw You
Twitter isn't currently profitable—it posted a $69.3 million net loss in the first six months of this year—and from the look of things, it plans to stay in the red for a while. Twitter forthrightly declares that it will continue to focus on innovation and ways to get users to stick around rather than on "rather than short-term operating results."
So chill out, investors and analysts. Twitter has already declared it's not going out of its way to make you happy. It notes that its focus on making users and advertisers happy could impact profits. Even more interesting, Twitter says that if the interests of users and advertisers are in conflict, it will favor users. Or, as it puts it in SECspeak:
These decisions may not be consistent with the short-term expectations of investors and may not produce the long-term benefits that we expect, in which case our user growth and user engagement, our relationships with advertisers and our business and operating results could be harmed. In addition, our focus on the user experience may negatively impact our relationships with our existing or prospective advertisers. This could result in a loss of advertisers, which could harm our revenue and operating results.
Dick Costolo's Big Pay Cut
Twitter's CEO took a giant pay cut this two months ago—down to a $14,000 annual salary from his previous level of $200,000. Twitter offered no reason for the reduction, although it looks an attempt to emulate the $1 salary Steve Jobs paid himself for many years at Apple.
But don't feel too bad for Costolo. Unlike Jobs, who took no equity compensation from Apple in his last years there, Costolo received stock awards worth $8.4 million and options valued at $2.9 million in 2012. Both equity awards should jump significantly in value if Twitter's IPO goes off as planned.
Spam Is A Killer
Spam is annoying to many companies, to say nothing of users. But it's fairly rare to find a business that considers it an existential threat.
Well, that's how Twitter sees it. It offers a lengthy taxonomy of spam—
… posting large numbers of unsolicited mentions of a user, duplicate Tweets, misleading links (e.g., to malware or click-jacking pages) or other false or misleading content, and aggressively following and un-following accounts, adding users to lists, sending invitations, retweeting and favoriting Tweets to inappropriately attract attention.
—and argues that while it's continuing to fight spammers every way it can, it expects the spammers to keep upping their game as Twitter's user base grows. It estimates almost five percent of its users are actually bots or fakes (while also noting that its estimates could be wildly wrong), and says that a substantial spam presence on its service can also skew its user analytics and thus perceptions of Twitter's overall performance.
It Has Not Banished The Fail Whale
You may not have seen the Fail Whale recently, but Twitter is still worried about it. In fact, it acknowledges that it's surprisingly vulnerable to potential service disruption because it still hasn't managed to balance its traffic across various data centers:
Although we are investing significantly to improve the capacity, capability and reliability of our infrastructure, we are not currently serving traffic equally through our co-located data centers that support our platform. Accordingly, in the event of a significant issue at the data center supporting most of our network traffic, some of our products and services may become inaccessible to the public or the public may experience difficulties accessing our products and services.
Twitter notes that the failure of two parallel systems in one datacenter created a two hour blackout for users in July 2012, and that something similar could happen again. Worse, it could create dangerous "negative publicity":
For example, service outages on Twitter typically result in widespread media reports. Such negative publicity could also have an adverse effect on the size, engagement and loyalty of our user base and result in decreased revenue, which could adversely affect our business and operating results.
Twitter Walks The Walk On Using Patents To Promote Innovation
Twitter doesn't just talk about using its patents only to defend itself against infringement claims—it's actually written that provision into its contracts with its inventors.
Twitter announced what it calls its "Innovator's Patent Agreement" back in July of last year, and it elaborated on its consequences in its S-1 filing. The IPA prevents Twitter from using its patents offensively without the consent of the inventors, and lays out how Twitter can use patents defensively. Namely:
(i) against an entity that has filed, maintained, threatened or voluntarily participated in a patent infringement lawsuit against us or any of our users, affiliates, customers, suppliers or distributors; (ii) against an entity that has used its patents offensively against any other party in the past ten years, so long as the entity has not instituted the patent infringement lawsuit defensively in response to a patent litigation threat against the entity; or (iii) otherwise to deter a patent litigation threat against us or our users, affiliates, customers, suppliers or distributors.
Such restrictions apply retroactively to all Twitter's patents, and will continue to hold if the patents are sold or exclusively licensed. That fact, Twitter notes, "could limit our ability to sell or license our patents to third parties."
Twitter's self-imposed patent handcuffs could prevent it from pursuing wholly legitimate infringement claims, the company notes. Even were one of its inventors to quit and start another company using technology she'd invented at Twitter, Twitter basically couldn't sue for patent infringement unless the other company sued it first. (It could, however, still pursue trade-secret, breach-of-contract or other non-infringement claims against the former employee.)