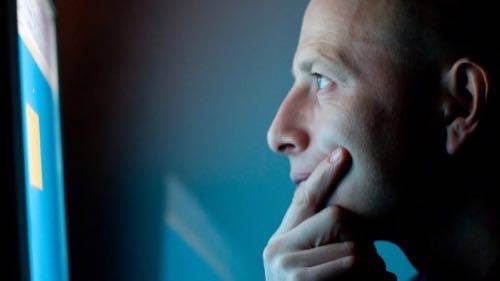 Lavabit, a secure-email provider startup that counted NSA leaker Edward Snowden as one of its customers, abruptly closed down in August rather than "become complicit in crimes against the American people," as founder Ladar Levison wrote at the time. And now we know why.
Federal court records unsealed yesterday reveal that the FBI demanded access to Lavabit's private SSL keys, which would have allowed the feds to decrypt the email of any Lavabit user, not just that of Snowden—the FBI's presumed target, although the documents redacted names associated with accounts sought by the feds. (The government denied any interest in reading email unrelated to its target.)
See also: Death Before Dishonor: Secure Email Services Shut Down Rather Than Comply With Feds
"[T]hey wanted to break open the entire box just to get to one connection," Levison told the New York Times.
Levison initially refused until threatened with fines and criminal contempt charges—at one point, he printed out the keys in a four-point font that filled 11 pages, which U.S. government lawyers complained was "illegible." Finally, however, he ran out of options. So he turned over the digital keys, but simultaneously closed down Lavabit, rendering further surveillance impossible.
Levison is appealing the lower-court order; opening briefs are due by October 10. See the unsealed documents in the case here.