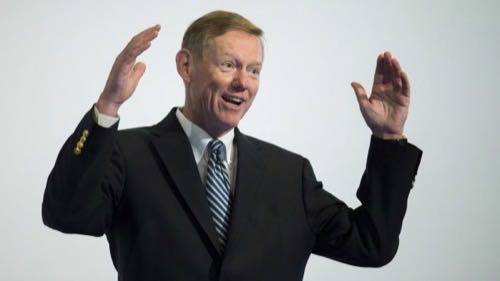 The odds of Ford CEO Alan Mulally taking the executive reins at Microsoft are shortening, according to Irish bookmaker Paddy Power. Indeed, AllThingsDigital's Kara Swisher cites "sources close to the situation" that Mulally has jumped to the top of a pack of potential candidates. But there are reasons to believe that Mulally is the exact wrong sort of candidate to revive Microsoft's fading fortunes, given that he would lacks the technology passion that arguably goes wanting at the software giant.
The Odds Shorten On Detroit Taking Over Redmond
In addition to Kara Swisher's generally informed sources, it's interesting to see betting agents falling in behind Mulally as well:
Of course, the fact that people are betting on Mulally is not the same as him actually moving to the front of the line. After all, how people are betting is largely influenced by what they read. For all we know, Swisher's report is moving the needle for Mulally, even if her sources turn out to be misinformed.
They're likely more accurate than this online poll, however, conducted at NextMicrosoftCEO.com:
Richard Stallman as CEO of Microsoft? I'd pay good money to see that.
Translating Car Sales Into Software Licensing
More seriously, could an automobile executive master the nuances of massive software business? Sure. After all, the leading open-source software company, Red Hat, is currently helmed by a former airline executive, Jim Whitehurst. When Whitehurst replaced Matthew Szulik, I called it a terrible mistake, asking "Why bring in airline dead-weight to manage something as disruptive as Red Hat?"
Well, I was wrong.
Under Whitehurst's leadership, Red Hat's sales and stock price have grown consistently and considerably. Sure, it helps that Whitehurst is a bit of a geek, running Linux on his home computers even while he was still COO at Delta. But ultimately business is business.
That said, arguably Microsoft needs to stop doing business as usual and place even more bets on cloud, and perhaps an outsider could help with this. Mulally has turnaround experience, and has helped to revamp Ford's fortunes, navigating a serious financial downturn without resorting to federal bailout dollars.
But is this really what Microsoft needs?
At Microsoft, Business Is Not the Problem, Technology Is
Microsoft does need a turnaround, given that it's a nonentity in some of the industry's hottest markets. But it's doubtful that such a turnaround can be inspired by a business executive. If it could, arguably Microsoft CEO Steve Ballmer would have already done so. Ballmer is smart and exceptionally driven, but he has been unable to restore Microsoft's dominance in key markets.
As noted on ReadWrite, it's a case of too much MBA, and not enough developer soul.
I'm not sure Microsoft needs an über-geek at its helm, but I do think it needs someone with passion. Steve Jobs was by many accounts, including his own, not a great engineer. But what he lacked in programming know-how he more than made up for in product passion. It strikes me that this is the sort of person that Microsoft needs.
Business Insider's Jay Yarow thinks that "Mulally, with experience running big companies like Boeing and Ford, could corral Microsoft's overflowing talents and aim them in the right place." I'm less sanguine. I think it requires a certain type of person to be able to recognize and drive engineering excellence in others. Given the Fords that I've driven, I'm not sure Mulally is that person.
Image courtesy of Reuters/Thomas Peter.