BlackBerry is about to get acquired. The player that has swooped in to rescue Canada's largest tech company? Not Microsoft. Not Samsung, Google or Facebook. Amazon is nowhere to be seen.
It's a financial services company.
BlackBerry is likely to accept a buyout offer from its largest shareholder, Fairfax Financial, for what will amount to $4.7 billion. The deal is subject to approval and diligence on both sides. BlackBerry has until November 4 to get better offers. Once the sale is complete, Fairfax Financial will take BlackBerry private. BlackBerry's fall from grace now officially appears to be complete.
Or is it?
BlackBerry has three divisions—services, collaboration and devices. The devices division is historically what has driven the company, as its BlackBerry smartphones were once iconic status symbols for any business person. Everybody used BlackBerrys, from the CEOs of huge corporations to college students zipping BlackBerry Messenger at all times of the day.
The hardware division of BlackBerry is basically dead. The newest devices running BlackBerry 10 are consumer and enterprise duds. The only smartphones that BlackBerry sells now are its old BlackBerry 7 devices that are well trusted by large corporations and government officials. Last week, BlackBerry announced that it had lost nearly a billion dollars in its most recent financial quarter and that sales of BlackBerry 10 devices had been basically zilch. The dream of BlackBerry reemerging from its fall and conquering both the enterprise and consumer markets again is dust.
BlackBerry now makes no pretensions: it is now an enterprise security company.
The Monkey Comes Off BlackBerry's Back
When everybody always tells you that you're a loser, you eventually start to believe it. BlackBerry has been buried by the press and analysts for so long that the company has started to believe it itself.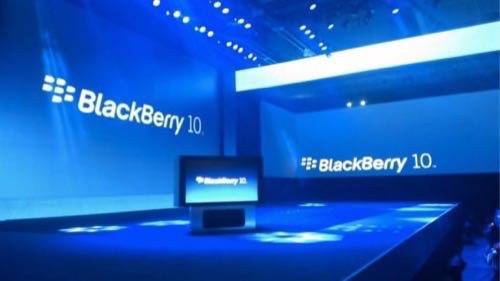 "Negative press on its situation can sometimes be a self fulfilling prophecy, and the market may not be kind to them even if they do provide innovative products and services (something they have been late doing in the past)," said mobile analyst Jack Gold of J.Gold & Associates.
The Fairfax Financial buyout potentially gives BlackBerry room to take a step back from trying to be everything to everyone and to do what it is good at: creating secure hardware and software and facilitating communication via email and instant messaging.
Those capabilities fall in the services and collaboration divisions, respectively.
Under Fairfax, BlackBerry doesn't need to release a brand-new device every quarter to keep up with Samsung and HTC. It doesn't need to make a device that has the appeal of the iPhone and the ubiquity of a Samsung Galaxy. It can work to keep its existing customers happy, while focusing on its BlackBerry Enterprise Services (BES 10) clients and extending BlackBerry Messenger. BlackBerry will become a mobile device and application management company from here on out.
Enterprises Are The Only Paying Customers
Prem Watsa, the chairman and CEO of Fairfax, essentially said that BlackBerry is going to completely forget about the consumer market to focus all of its energy on the enterprise.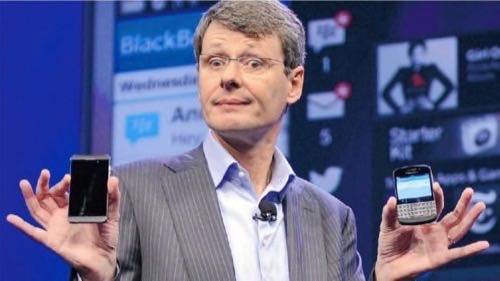 "We believe this transaction will open an exciting new private chapter for BlackBerry, its customers, carriers and employees. We can deliver immediate value to shareholders, while we continue the execution of a long-term strategy in a private company with a focus on delivering superior and secure enterprise solutions to BlackBerry customers around the world," Watsa said in a press release announcing the acquisition offer.
BlackBerry probably isn't going to get a better offer than the $4.7 billion that Fairfax is serving up. Fairfax allows it to continue to exist without the outside pressure it has been facing for the last three years. BlackBerry's other options are to shutter the company or break apart along divisional lines.
"The Services division, driven primarily by BES and BB's move into MDM/MAM, also has some legs and could generate growth. The three divisions taken together could have synergies that could keep BB running as a viable concern. But it won't be easy," Gold said. "So, with all the potential outcomes (sale, shut down, breaking up) this is probably the best possible outcome for BB. Whether it's too little too late is yet to be seen."