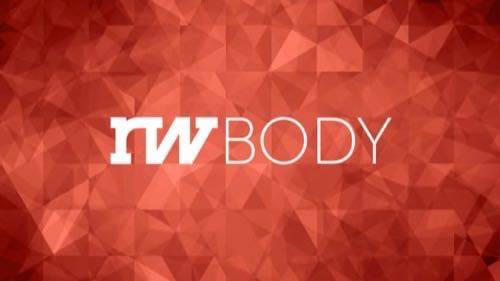 ReadWriteBody is an ongoing series where ReadWrite covers networked fitness and the quantified self.
It's no secret that Apple executives have an interest in fitness. CEO Tim Cook, an avid cyclist, is on the board of Nike. And the company has been hiring tons of engineers with experience in wearable computing and fitness applications.
There's no iWatch yet, but we've seen the first fruit of their labors in the iPhone 5S, which has an Apple-designed coprocessor, the M7, dedicated to tracking the motion of our smartphone, and with it, our bodies. Apple's software tools for the M7 even include step-counting algorithms, to save app builders the trouble of translating accelerometer data into human movements.
It spells good news for both fitness-app developers and people who want to use their smartphones to track their wellness.
A Healthy Beginning
When I met Renato Valdés Olmos in a crowded convention center in San Francisco this week, he was the picture of health—tall, somewhere between lanky and buff, and bursting with energy.
He wasn't always thus. Before he launched a new fitness app called Human, he weighed 320 pounds and was a self-described "pot-bellied burger gobbler."
He lost almost half his bodyweight—144 pounds—through an extremely disciplined approach to diet and exercise. Having gone through something similar three years ago, I was curious how he did it, and how he planned to help others with Human.
The idea behind Human is simple: It prompts you to move around for at least 30 minutes a day, a baseline level of activity that most medical experts say will contribute considerably to your health if you're not already doing so.
Human, which is currently available only for the iPhone, uses the smartphone's built-in motion and location detectors to track your movements, attempting to distinguish between active movement like walking or cycling and passive movement in a bus or a car. (Olmos told me the vibrations of a bus have a distinctive signature.)
The result is that Human can track a basic level of activity without users needing to do much of anything besides signing up. Contrast that to the older generation of fitness apps that require you to start and stop activities, categorize workouts, and add more metadata.
Human is not perfect: When it's charging on my treadmill desk, it can't determine that I'm actually moving at 3 miles per hour: As far as Human knows, I'm sitting.
And San Francisco's public transportation is so inefficient that Human thought I was biking through Chinatown, when I was actually riding a bus.
But the latter problem, at least, is exactly the kind of computing task that could be vastly improved through a dedicated processor.
"The 5S offers exactly what we've been waiting for," Olmos told me. "This will definitely open up ways to enhance our experience and optimize our tracking."
Battery life is one area where users will also see an impact from the new iPhone's M7 processor, if developers take advantage of it. While it's hard to pin down which of the many fitness and location apps I test are draining my battery the most, it's not uncommon for me to come back from a morning run and gym workout to find my battery down to 40 percent—and that's before 8:30 a.m.
Software, Not Just Hardware
The M7 is not a cure-all for battery-draining fitness apps. Olmos points out that many of the users he hopes to sign up for Human will opt for Apple's cheaper 5C, or the older 4S that Apple will continue to sell—or hold onto older iPhones. None of those will have the M7 processor. The M7 also doesn't help with location detection, and Olmos believes that's essential for the kind of activity tracking Human does.
Google may have an edge here, in that it's optimizing its Android mobile operating system to minimize the battery drain associated with motion and location detection, without the need for a separate motion processor. Given the variety of hardware Android smartphones uses, that's a smarter approach for Google.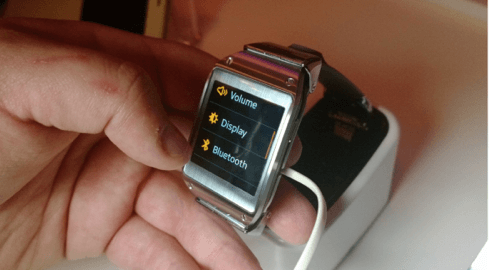 Another approach is to offload the tracking to a secondary device—typically a fitness tracker wrapped around your wrist that then connects to your smartphone. Samsung's new Galaxy Gear smartwatch is designed for fitness apps, with Samsung aggressively courting developers.
One thing I wondered about when Apple revealed details of the M7 was whether such a dedicated motion processor might make its way into an Apple-designed wearable device. Or if, perhaps, Apple originally designed it for such a device and decided to fold it into its flagship smartphone instead.
Taken together, these three approaches—hardware, software, and companion sensors—should make it possible for developers to create what RunKeeper CEO Jason Jacobs recently called "invisible apps," that monitor us without requiring constant intervention or recharging. One simple example: Running apps shouldn't require us to hit a "start" button. They should simply start mapping our runs as soon as our sneakers hit the pavement.
A Fit Beginning
Since the 5S will represent a small portion of the overall smartphone market, it's unlikely most fitness apps will optimize themselves for the M7. But the software underpinnings that Apple and Google are building into their mobile operating systems are arguably more important. Whether battery-conserving sensors run on the smartphone or on other wearable devices, we'll be able to use them to build up important data sets.
I'm skeptical about how helpful simplified fitness apps like Human can be. They get you off the couch and out of your car, but if you have 80 or more pounds to lose, like Olmos and I did, 30 minutes of movement a day will barely make a dent in your excess fat stores.
Yet the trick Human pulls off—monitoring a basic level of activity—taxes the current generation of sensor and battery technology. It's barely possible today, through the cleverness of Olmos and his team.
"The M7 processor shows what direction mobile devices are heading at," says Olmos.
If more elegant and intelligent use of technology can help smartphones shed some baggage, perhaps it can help us do so, too.
Photos of Renato Valdés Olmos by Madeleine Weiss for ReadWrite