Editor's Note: Guest writer Dominique Tu is vice president, Greater China at Kii Corporation.
Did you know there are more smartphone users in China than any other single country in the world? Pretty soon it won't even be close.
Most app developers in the West realize the Chinese mobile market is massive, but are still a bit hazy about what that means for their app. Do they localize and publish their apps in China and hope for the best? Or do the country's problems and history of content theft make it not worth the effort?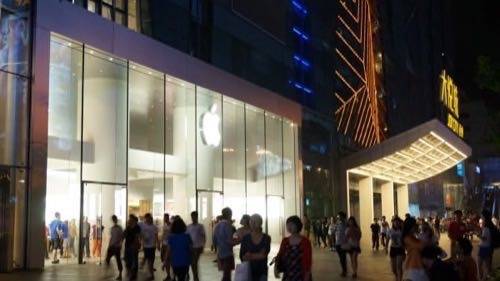 When I discuss this topic with app developers, seven primary points come to mind.
Localization is About a Lot More Than Just language
App developers from the United States and European Union often assume that launching their product in China just requires translating the dialog and text into Chinese. But while this is an important part of the localization process, it's only just the start. In China, you must also localize your product with the country's native social network platforms. With Twitter and Facebook blocked, Chinese overwhelmingly prefer local social media products like Sina Weibo and Tencent Weibo, which are integrated into most apps in China.
Localization of a Western app requires another level of customization outside the app. If your apps users in China aren't able to log in with their social network credentials or easily share content from it with their friends, they're likely to skip it. Localization also includes integrating your app to Chinese-based cloud systems. Thanks to the Great Firewall Of China, an app that uses a cloud solution from outside the country is going to suffer disconnections and delays.
Cloud Technology Exists in China, But Still At A Basic Level
While apps in China should make use of a local cloud service, the state of cloud technology in China is still generally many years behind what Western developers are accustomed to. With the possible exception of Microsoft Skydrive, for instance, local Web-based drive services are generally not stable in China. Due to the Great Firewall, it's is important to find a local partner to provide storage services for your app.
At the same time, Western cloud storage providers should not assume their lead over China is assured. As with much of China's technology industry, we should expect Chinese-based technology to reach competitive levels in a few short years.
In China, App Stores Take Their 30% Cut … And So Does The Chinese Government
Occasionally, app developers wonder out loud if they should just publish their apps in China by themselves, so they don't have to split their revenue with a Chinese publisher. After all, the app stores are already taking a 30% cut from their earnings, so why give any more to another third party? Trouble is, the Chinese government also takes about 20%+ in revenue from the app developer in taxes and regulation fees. A local partner can absorb these costs, especially if the company is part of an international firm, which is how Apple China does it.
Developers who are hoping to get into the China market by themselves should expect to get hit by deductions from several directions.
Credit Cards & Most Other Western Payment Are Not Common In China
In many ways, China is still a cash-based society. This makes it difficult for developers to make money through app store purchases. In a similar way, Google Play is not easily accessible in China, which hampers Android app monetization. This means you'll need to integrate the local online payment options that are popular, such as Alipay. You'll also want to work directly with China's three mobile carriers—China Telecom, China Unicom and China Mobile—because allow in-app payments directly billed on the consumer's carrier payment plan. About 75% of app payment in China comes through direct carrier billing. International digital payments processor Fortumo has a relationship with all three carriers, which creates a doorway for Western developers.
Outside of Fortumo, most direct carrier billing services do not have many Western developer customers, so either you can read and write Chinese, or you'll need to hire an engineer who can to can communicate with local vendors.
People Assume There Are No Rules in China, But There Are Many
Due to the rampant intellectual property piracy in China along with low-cost Android phones and hundreds of app stores, many developers assume China is wild and unregulated. The opposite is the case. In China, each local market has its own app certification and QA process. Yes, that means hundreds of app stores with their own sets of regulations. This might not seem like such a problem if you're able to identify the stores you want your apps on and establish a relationship with them, but it means you have to go through the certification and QA process with all of them.
Many App Stores for Many Purposes
Western developers are accustomed to working with a handful of app stores, but once again, things are different in China. There are app stores for specific cities and provinces, app stores for specific demographic markets, like married women with kids, even app stores for particular market segments, like gamers or office workers. So finding the right stores for your app is not just a matter of working with the most popular few, but selecting them based on the kind of apps you make, and monitoring current traffic trends, to make sure you're working with the right market leaders.
Even If You Haven't Published Your App in China, Your App is Probably There Already
Many app developers in the West and Japan hesitate to enter the Chinese market at all. They typically cite concerns with IP theft and copycatting. Ironically, the very fact that IP theft and copycatting is so rampant in China pretty much guarantees that their apps already are in China, just published by someone else. It's sadly quite common that the world's most popular apps are ripped off so mercilessly in China. The only feasible solution to this problem is working with a local partner who is familiar with the China app stores eco-system, to insure the illegitimate apps are pulled, and replaced by the standard, official app.