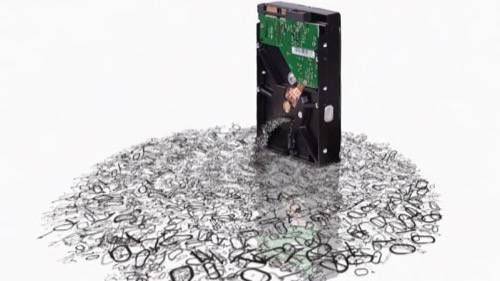 Even as the United States struggles to grow its economy, McKinsey & Co., a leading management consulting company, confirms in a new study what we already know: Big Data is a big deal. According to the report "Game changers: Five opportunities for US growth and renewal," effective use of Big Data could drive $325 billion incremental annual GDP in retail and manufacturing by 2020 while cutting $285 billion in costs across the government and health care sectors.
Sounds impressive, right?
Well, it is, but ironically Big Data's impact pales in comparison to low-tech areas like improved trade and shale gas production, with better infrastructure like roads and improved education promising dramatically bigger gains in the long run. But this may obscure Big Data's role in improving each of these other areas.
Not All Game Changers Are Created Equal
To settle on its five dominant "game changers," McKinsey surveyed the market for factors that have a broad impact across the U.S. economy, affecting multiple sectors. According to the report, each development had to be a catalyst with the ability to drive substantial growth in GDP, productivity or jobs. In addition, it needed to be ready to achieve scale now and capable of producing tangible impact by 2020. In the process of culling the list, such things as smart grid technology, innovation (too nebulous to track) and more failed to make the cut.
The five that remain—Shale-gas and -oil production (Energy), U.S. trade competitiveness in knowledge-intensive goods (Trade), Big Data, increased investment in infrastructure like roads (Infrastructure) and a more effective US system of talent development (Talent)—demonstrate broad economic and social impact by 2020:
Big Data Makes Big Waves
Among this august list of economic game changers, Big Data holds its own. As the report suggests, the U.S. labor force is aging, resulting in a fall in labor force participation. To compensate, the U.S. must accelerate productivity growth by more than 30%, reaching a rate not seen since the 1960s, to maintain historic growth rates in per capita GDP.
A big ask? Yes. But one that McKinsey feels Big Data can handle.
With 32% of the world's data, McKinsey projects that Big Data could drive $55 billion in productivity gains in the retail sector alone, by helping businesses make more accurate predictions of store traffic and associated staffing needs to optimize labor scheduling, among other things. As a result, Big Data could boost annual GDP by some $325 billion by 2020, putting it in fourth place overall among the game changers:
While McKinsey didn't include Healthcare and Government in its study because they don't necessarily translate into improved GDP, here, too, Big Data is expected to have a major impact, potentially yielding as much as $285 billion in cost savings in these sectors.
Of course, squeezing such efficiencies from new and existing resources demands skilled labor, an area in which McKinsey indicates we're deficient. By 2018, the U.S. will face a shortage of up to 190,000 data scientists with advanced training in statistics and machine learning as well as 1.5 million managers and analysts with enough proficiency in statistics to use big data effectively, according to McKinsey research.
Low Tech But High Impact
Which brings us to improved Talent and Infrastructure, two areas that McKinsey sees driving dramatic improvements in U.S. GDP by 2030. By increasing Infrastructure investments by 1%, for example, McKinsey thinks the U.S. could bump annual GDP $320 billion by 2020, with an additional $600 billion possible by 2030 through the combined effect of a higher and more productive national infrastructure stock.
In Talent, McKinsey argues that improving post-secondary and K-12 education, as well as increasing the number of H-1B visas, among other things, could raise GDP $220 billion by 2020, with an additional $1.7 trillion gained by 2030. That's huge.
In other words, while Education and Infrastructure don't quite measure up to Big Data in short-term impact, both could have considerably more influence over GDP growth in the longer term. Evaluated in this way, Big Data actually has the smallest impact of the five McKinsey game changers, coming in behind Energy and Trade in the short term, and Infrastructure and Talent in the longer term.
Big Data At The Heart Of Each Game Changer?
But what this analysis misses is Big Data's role in improving each of these other areas. For example, Big Data analytics can help governments determine the most efficient areas in which to build improved infrastructure. Big Data can help educators assess the effectiveness of certain educational programs. And Big Data is already being used extensively in the Energy sector to improve drilling and production performance, according to IBM.
Big Data, then, is ultimately an integral component of each of these and other industry game changers. As such, much of its value may not be represented in McKinsey's report, suggesting that it could well be the biggest game changer of all.
Image courtesy of Shutterstock.