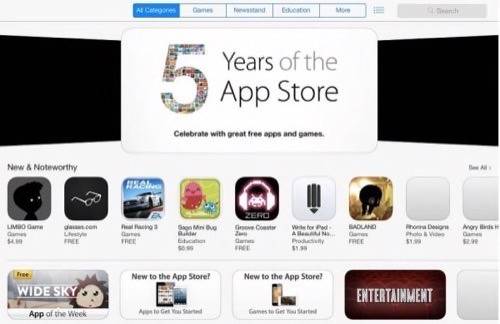 Apple and Amazon have settled their differences over the term "app store," putting an end to a dispute that began when Apple sued Amazon in 2011 over the e-commerce king's use of the term for the store that it uses to sell mobile applications for its Kindle Fire tablets.
Today, U.S. District Court judge Phyllis Hamilton in Oakland, Calif. agreed to dismiss the case. According to a report from Reuters, Apple agreed to drop the case in order to avoid a counterclaim from Amazon. Apple had originally claimed trademark violation and false advertising over Amazon's use of the App Store name.
"We no longer see a need to pursue our case," Apple spokeswoman Kristin Huguet told Reuters. "With more than 900,000 apps and 50 billion downloads, customers know where they can purchase their favorite apps."
Amazon's application store is technically called the "Amazon Appstore For Android." It sells and markets apps specifically for its Kindle Fire tablets, which compete with Apple's iPad. Apple's version is just the "App Store" on iPhones and iPads; it also lives as a feature of Apple's desktop iTunes software.
Amazon had claimed that the "app store" term had become generic and was thus safe to use.
Apple's App Store turns five years old on Wednesday, July 10. The Amazon Appstore for Android was launched on March 22, 2011.