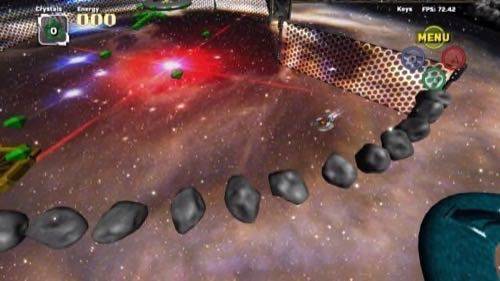 Today, the high-resolution glitz of E3 takes a backseat to an unusual, lesser appreciated side of gaming. Who needs a PlayStation 4 or Xbox One when you can get your hands on the underdog challenger console Ouya, starting today?
(See also: Ouya Is A Tiny Box Open To Many Game Possibilities)
Since Ouya makes it easy for anyone to develop their own game for free, there's a huge variation in the levels of quality you'll encounter. You're probably not going to find the next big budget AAA game, like Last of Us, on Ouya. But you just might find the next indie hit like Limbo. Ouya is a marketplace for indie games to thrive.
I've had my Ouya for a week now. In that time, I've found some diamonds, but just keep in mind they're all homebrew diamonds in the rough. Here are six of my favorite picks, all available in the Ouya Discover store right now.
Hidden in Plain Sight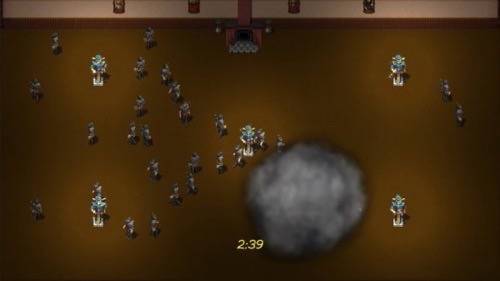 What makes Hidden so addictive is a shocking twist on the one part of gaming we usually take for granted – knowing which avatar on the screen is supposed to be the player. In this simple-but-tense timed multiplayer, gamers must first find their avatars. This is a lot harder than it sounds, especially when there are 30 identical ninja avatars walking around the screen. Hidden's 16-bit graphics only enhance the difficulty.
On Ouya, you can play two of Hidden's scenarios for free indefinitely. If you want more, you can unlock three other modes of play for a donation of $0.99 or more.
The Secret of Universe Alpha
Blunt graphics (pictured above) and booming dubstep remind you this game was made in somebody's spare time. But its gameplay – complete with world exploration, dungeons, puzzles and challenging boss battles – harkens instead to everything that was good about our favorite 90s platformers. In Universe Alpha, you are an explorer making first contact with aliens, shooting down bad guys and charting the literal center of the universe.
Developed exclusively for Ouya by Dreamzle, you can download Universe Alpha in its entirety for free on Ouya Discover.
Polarity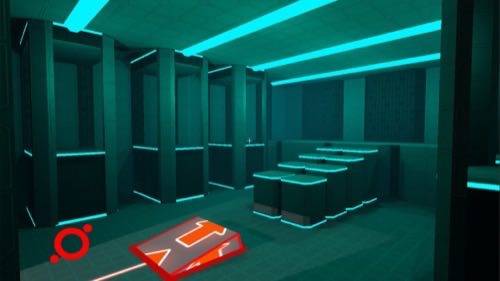 This game is a bit more refined than the others on this list. That's because there's a seasoned developer behind it. Craig Littler has worked on dozens of other games, but never had a game of his own. So he took advantage of the Ouya's open development to build one of the console's first exclusives, a first person puzzler in the spirit of Portal.
In Polarity, you're a hacker navigating a visual vault, with blocks and two modes of polarity (depicted in red and blue) to solve a series of levels. It's simple, but addicting. Play the first level free, or unlock the full game for $4.99.
Fist of Awesome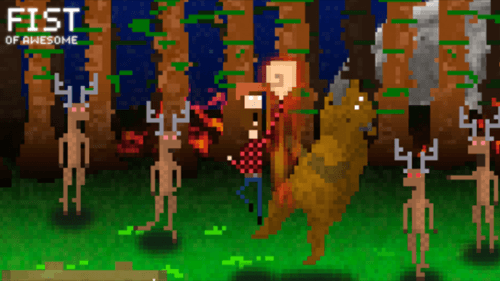 This is only a demo, but it's already worth it for the laughs. In this spiritual successor to Streets of Rage, you are Tim Burr, a time-traveling lumberjack armed only with his abnormally large fist. Punch bizarro-world bears who seem partially perplexed, partially enraged that you're not behind bars at the Human Zoo where you belong. Come for the mesmerizing pixel art, stay for absurd fighting sound effects like "Fist!"
Fist of Awesome began as a Kickstarter project, but reached double its original funding goal in December. The full game will be available on Ouya this summer.
Riding Rhodri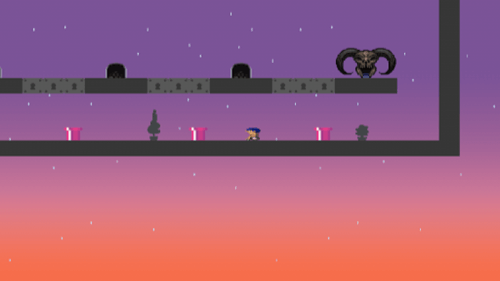 How's this for some video game character diversity? Here, you play as a Rhodri, a handicapped boy in a wheelchair. Rhodri can't jump, but power-ups all over the level do the jumping for you. Navigate a pastel dreamscape while avoiding spikes and picking up keys. Combined with simplistic gameplay and mesmerizing background music, it's more relaxing than challenging.
As Ouya games go, Riding Rhodri is particularly long with 36 levels and four boss levels, making it an easy buy for $2.50. The first level is already unlocked.
No Brakes Valet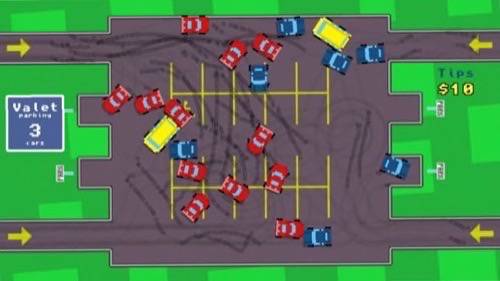 This is my personal favorite, because it's so dumb, so simple, and so uproariously funny, there's no way it would have been approved on any other platform. Portrayed by graphics that appear to have been conceived in MS Paint, No Brakes Valet's clumsy controls are part of the fun. You'll be lucky if you can successfully park a single car. As the creator, Justin Smith, describes it, "This game is out of order."
No Brakes Valet comes in both one and two-player mode and is always free. With those graphics and controls, I'm not sure you'd pay for it otherwise.
Screenshot from The Secret of Universe Alpha gameplay.