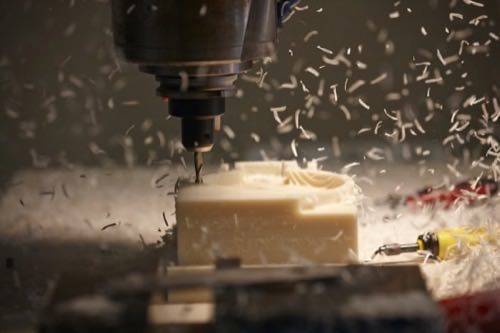 So you've got this idea for a gadget. You've got a rough business plan, a concept of the hardware you want to create, and … you haven't really gotten around to the rest.
For PCH International's new incubation program Highway1, that might just be enough.
From Zero to Mass Production
The intensive four-month program plans to work with entrepreneurs to take the complexity out of developing a supply chain. The accelerator begins in the heart of San Francisco's Mission District, and ends with a multiple-day factory tour in Shenzhen, China, the manufacturing boomtown across the border from Hong Kong.
On top of that, it'll invest $20,000 in each participant for a share of the company in return.
"We're hoping to de-risk hardware."
According to PCH's Brady Forrest, the goal of the program is twofold.
"There are two issues that a startup faces when it wants to scale up to manufacturing," he said. "One, it has low product volumes and it's very hard to get a factory to work with you consistently or to get good pricing for low volumes. And two, startups just don't have much knowledge about manufacturing yet. We're hoping to de-risk hardware."
The accelerator program will teach you what manufacturing is all about while PCH agrees to handle your low-volume product line for a couple of years until you get on your feet.
"A Laptop And A Dream"
PCH already manages the manufacturing process and supply chain for a handful of companies—everyone from giant Apple to startups like Ouya and LittleBits, and everything in between. It developed Highway1 in an effort to work with hardware startups that have even smaller volumes.
Forrest compares what the program is doing for hardware to what Amazon Web Services did for data centers. Instead of investing in their own low-volume data center, startups could simply hand off the traffic to Amazon's servers to handle.
While the program is relatively unique, PCH has one quasi-competitor. Quirky helps people with little more than ideas for inventions enter mass production. The difference is that while Quirky is something anyone can do in their spare time, PCH is hoping to find entrepreneurs interested in dedicating four months to developing whole companies and entire product lines.
Applications for Highway1 open today on the PCH International website. There are few requirements for signing up: "Just two to three people, a laptop, a dream, and a prototype," as Forrest puts it. But competition could be harsh. Forrest expects to receive hundreds of applications, and narrow it down to just ten fledgling businesses and nonprofits.
The program begins September 30, 2013.
Photo courtesy of PCH International