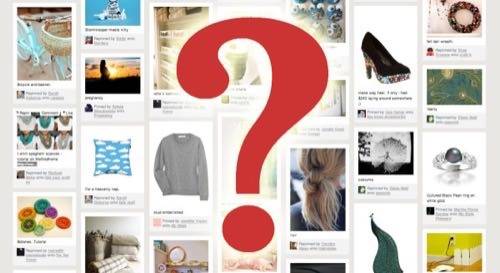 The developer community has a message for Pinterest: what's taking so long?
Ever since March 2012, the image-sharing network has promised developers an API. And it's in demand – according to ProgrammableWeb, the Pinterest API profile is the most frequently viewed page on the site, revealing the community's anticipation for the feature.
Whatever the reason, the lack of API access from Pinterest is not sitting well with the developer community.
Promises But Little Progress
An API, or application programming interface, is a group of requirements that permit one device to talk to another. They're essential for developers who want to build applications on top of an existing site's functionalities.
Most social networks have wised up to how vital APIs can be for innovative features. After Twitter launched in March 2006, it only took the company six months to release a public API. Facebook's came less than a year later, in May 2007.
As it approaches its fourth anniversary, Pinterest is no longer the newest social network on the block, and still no API. Any particular reason?
A Pinterest spokesperson told ReadWrite the company is being "thoughtful" about the release. That's no less vague than the comment a spokesperson gave me when I visited Pinterest HQ last September, that the API was "in the works."
That's not to say, however, that there hasn't been any progress at all. In May, Pinterest launched a Developer Site as a resource for site owners and developers who are building with existing Pinterest tools, like the Pin It button and rich pins. The week of the launch the site even had a pinboard for API documentation, a pinboard that now leads to a 404.
There's also a Google form developers can fill out to become the first to know about updates to the Pinterest API. However, since signing up on this form after the first announcement in March 2012, I haven't heard a peep.
Why We Need It Now
Without a public API, there's only one way to create applications that work on top of Pinterest – data scraping, the automated gathering of data through a site's interface. This is exactly what existing Pinterest applications are doing now.
Repinly, a Pinterest statistics and ranking site, is one example. According to founder Rami Madi, the lack of an API has forced him to get creative.
"Since we don't use an API, we crawl Pinterest and we index the information of top pinners, popular boards and trending pins," Madi said in an email.
But without an API, Madi's data is only accurate up to a point. While an API would allow Repinly to communicate with Pinterest in real time; data scraping only updates his resources hourly. The top pins on Repinly will not be up-to-the-minute. And no matter how much Madi perfects the tool, there's no way to really improve without an API. That's to say nothing of how labor-intensive and time-consuming data scraping makes Madi's job.
Centered around window shopping, Pinterest is an exceptionally lucrative social network and there's no shortage of developers who want to build applications for it. But even the best developers will have accuracy problems until the API is released.
How Much Longer?
One of Pinterest's newest hires may be a sign that the API could finally be on the way. In June, the company hired John Yi to head "Marketing Developer Partnerships."
According to his LinkedIn profile, Yi spent the last four years at Facebook, where he appears to have been heavily involved in API integration. If that's the case, it could be that Pinterest has hired him to do the same thing.
Once again, Pinterest has got developers excited about its API. Hopefully they won't be let down this time.