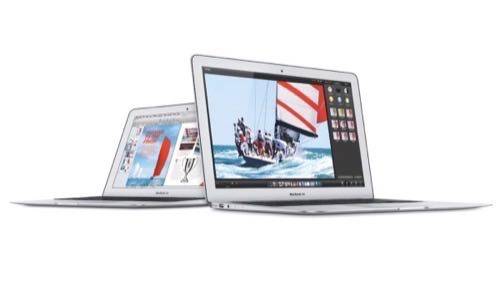 Apple's keynote at the World Wide Developers Conference yesterday was notable for the many products the company announced. Also, for the ones it didn't.
In two hours yesterday, Apple gave consumers and developers a slew of new products to get excited about. Completely new versions of both its operating systems in Mac OS X Mavericks and iOS 7. Three new computers in the Mac Pro desktop and two MacBook Airs. Apple's iCloud was spread across the product line and integrated more deeply into both its operating systems.
No other company in the world engenders more speculation than Apple. Yesterday, Apple did nothing to help that speculation by sticking basically to the script in the WWDC keynote. We knew that Mac OS X and iOS would be getting updates. We had a good idea that Apple would give us a few new computers. Apple didn't give us "one more thing." There were no surprises.
The lack of surprises was, well, not really a surprise. Apple tends to hold individual events for big, new products. The WWDC keynote is really for developers and any products that Apple thinks do not deserve their own big presentations.
That being said, here is what we are waiting for from Apple but didn't see hide nor hair of yesterday.
What Apple Didn't Announce
An iWatch Or Wearable Gadgets: Everybody fully expects that Apple will eventually unveil a smartwatch of some sort. The media has dubbed it the iWatch. The rumors say that Apple will announce the iWatch in the fall, in time for holiday season.
A MacBook Pro: It might be greedy to expect Apple to announce four whole new computers at WWDC. Apple announced the Mac Pro desktop and two MacBook Airs. Yet, the Airs were really just an update with longer battery life. While that is great, the "wow" factor was a little missing. Apple didn't announce any new computers with Retina display or a new non-Air MacBook.
Any Mention Of Television: Mum has been the word from Cupertino on if Apple will ever enter the TV business full scale and as the months pass by, we do not really expect Apple to make the jump. Yet, Apple didn't even mention its existing set top Internet box – Apple TV – in any form at the WWDC keynote yesterday. No new hardware. No new software or content features. Nothing. Apple TV is the type of product that doesn't deserve its own special announcement and would have fit perfectly into the WWDC keynote.
The Invisible iPod: It may be about time that Apple put the iPod in its rearview mirror. Like the Apple TV, the iPod barely saw a mention at WWDC yesterday other than as a part of total iOS installations. Apple released a new iPod a couple weeks ago to zero fanfare and hardly a press release. The iPod as a featured product from Apple is likely dead.
Of course, Apple didn't announce a new iPhone or iPad, either. Nobody expected them, too (though, it is curious that this is Apple's first product announcement of the year, already missing the entire first quarter and most of the second).
Were you expecting a new product from Apple and were disappointed when it wasn't mentioned? Let us know in the comments.