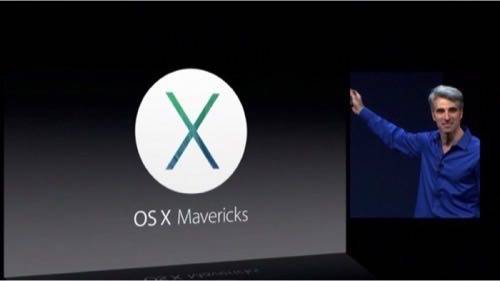 Apple on Monday announced a new version of its Mac operating system at its World Wide Developer Conference in San Francisco. The newest version of Max OS X is called "Mavericks" and has three primary new features Mac users.
Apple senior vice president of software engineering Craig Federighi showed off the three biggest features of Mac OS X Mavericks: Finder Tabs, Tagging and Multiple Displays.
Finder Tabs: In Mac OS X, the finder is the primary point of contact for accessing apps and documents in the operating system. Finder Tabs brings a browser-like tab interface to Mac computers.
Tagging: Mac users can now "tag" documents, pictures or videos saved to their computers by topic. For instance, if you are saving pictures of your family, you can tag the pictures as "family." Tags should make it much easier for users to search for documents and other content through the finder.
Multiple Displays: Mac OS X has always worked with multiple screens. Apple has just made it easier to organize your desktop across multiple displays by allow users to draw content from one screen to another without disrupting the content that is on the desktop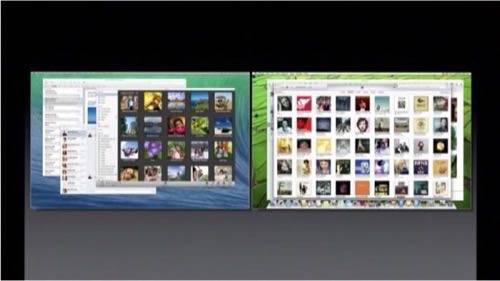 Apple also announced several performance improvements to Mac OS X with Mavericks:
Improvements to the Safari Web Browser. The changes include Nitro Tiered JIT and Fast Start technologies to speed performance, shared links in the redesigned sidebar that list links by people you follow on Facebook and Twitter and an updated Top Sites display.
Notifications. Get updated and respond to messages and calls without leaving the app you're in.

iBooks for the Mac. Books you've downloaded to your iOS device will automatically appear on your Mac. Controls are similar, too, including the ability to "turn pages with a swipe, zoom in on images with a pinch, or scroll from cover to cover."
Apple Maps for the Mac. The best part, you can send your map directly to your iPhone for turn by turn directions.
Apple Calendar. Continuous scrolling and a new "event inspector." When you enter a location, "it shows your event's location on a map, calculates travel time, and displays a weather forecast."
iCloud Keychain. Store and encrypt your website user names and passwords across all your Apple devices – then have them autofilled where needed. If you need help coming up with passwords, the new Password Generator will suggest them for you.
Advanced features. The ability to compress memory, put apps to sleep (App Nap) when not in use and save power by grouping low-level operations.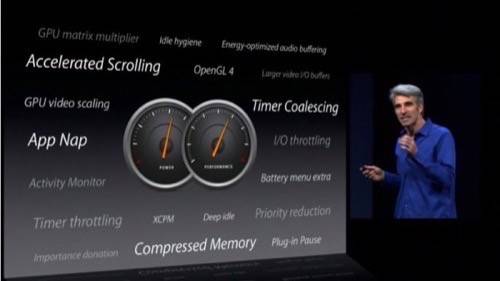 Mavericks is the first of Apple's Mac OS X versions to not be named after a "big cat" (such as a Mountain Lion or Leopard) that was championed by Steve Jobs. (The company joked that the last possibility was Sea Lion.) The new naming convention for Mac OS going forward will be based on "inspiring" locations in California. OS X Mavericks is due to be widely available this Fall.