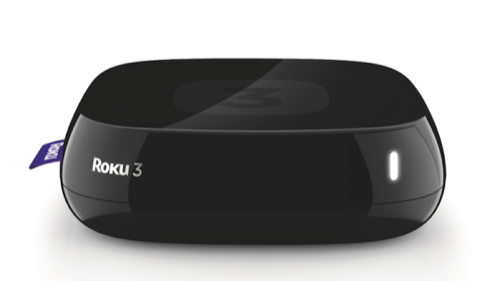 Tim Cook and Apple may be constructing their "grand vision" for television but I'm not waiting, not even if Cook announces something awesome at the company's WWDC next week. I've switched from Apple TV to Roku 3 and am happy I did. More options, more content, slightly better terms, a remote control that doesn't feel like a cheap toy and, most surprisingly, an overall superior television experience.
Exiting The Walled Garden
Truth be told, until recently I was happy living inside Apple's walled garden. Their cute, affordable Apple TV enabled me to access Netflix, Hulu+, YouTube and first-run content from iTunes.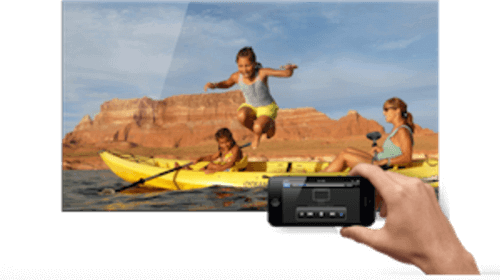 Like all Apple products, Apple TV was amazingly easy to set-up. Even better, it played nice with my other Apple products: iPhone and iPad, in particular. Any content I rented on iPad, for example, could be accessed via Apple TV through the magic of Apple's proprietary AirPlay feature.
AirPlay turns an Apple TV-connected television into a mirror screen for whatever is presented on my iPad or iPhone. It's not limited to just iTunes content, for example. AirPlay let me beam my iPhone photo albums onto the big screen, or stream music from my iPod (app) to my television sound system with a simple tap.
AirPlay is further proof that controlling your hardware and ecosystem, as Apple does, can deliver unique, joyful customer benefits. Giving up AirPlay was tough, no doubt. All that iTunes content – several films and television shows – all now stored on my iPad, is inaccessible with my new Roku 3 device. Still, it's been worth it. Not only do I have far more viewing options with Roku, I have already saved myself a tidy sum on iTunes "late" fees.
No More Late Fees Ever!
For all its deserved credit for putting its users needs first, Apple nonetheless imposes a rather maddening 24-hour video rental limit on its iTunes content. If I start watching a movie, even a long one like The Hobbit, for example, I must finish it within a day or pony up another $3.99 rental fee.
This isn't just unfair, it's likely to drive customers away – like me. After all, does Tim Cook even know why Netflix exists? Because its founder, Reed Hastings, got dinged with a $40 late fee. I've probably paid Apple more than that.
At least Blockbuster – remember it? – had a reason for exhorbitant late fees. After all, rent a DVD from their store and it's not available to anyone else. Not so in our magical, streaming, all-digital reality. If I rent The Hobbit from Apple's iTunes, I am in no way limiting anyone else's ability to watch the film. Apple even lets Canadians have 48 hours before igniting their virtual destruct button. Yes, I checked – it's in the company's rules.
My dismay at having to pay an additional $3.99 to catch the final – unworthy – act of The Hobbit proved serendipitous. Roku is better.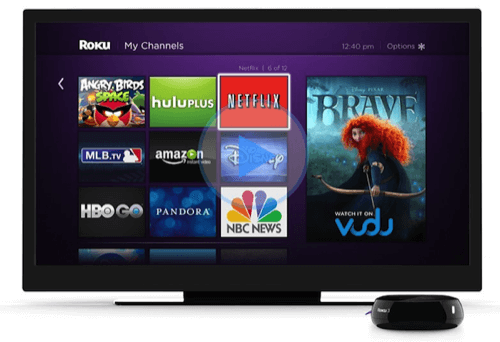 From iTunes To Amazon
The Roku 3 is available for the same price – $99 – and is about the same size of the Apple TV. Roku, however, has far more content viewing options available – the company claims over 750 "channels," including Disney and HBO+. Roku is also easier to navigate, provides a better search function and, best of all, finally delivers Amazon Instant Video to my big screen.
Amazon Instant Video has content equivalent to iTunes, is just as easy to rent from, and, like Apple, offers a free iPhone/iPad app that makes it a snap to watch rented videos on my mobile device. Plus, for Amazon Prime members, like me, there is a great deal of video content that is available for free.
Even better: Amazon's rental rules aren't quite as restrictive as Apple's. With Amazon, rentals expire in 24-48 hours. In my case, most of what I watched allowed me the full two days. Yes, including The Hobbit. More than once – as I tested this – some movies remained alive for 72 hours. Perhaps Amazon looks the other way?
The Little Differences Add Up
For both Roku 3 and Apple TV, there are no channels, per se. Rather, content is available from within various apps. To watch Netflix, for example, you select the app and browse their content. To watch Hulu+, select its app. There are, however, a few striking differences between the two platforms:
iTunes, to no one's surprise, is available only on Apple TV.
YouTube, much to my surprise, is not available on Roku. At least, not in a standard, accessible app format.
Roku has a clever "one stop" search function that scans across multiple apps. No more searching for a TV program inside each app to find out if it's available.
Roku's remote control app for iPhone is slightly better than Apple's – in large part because Roku offers more content to choose from.
In my personal tests, streaming over WiFi was slightly more reliable on Apple TV.
Despite the loss of AirPlay, and the one-touch compatibility with my iPhone and iPad, I stand by my new choice. Roku is better.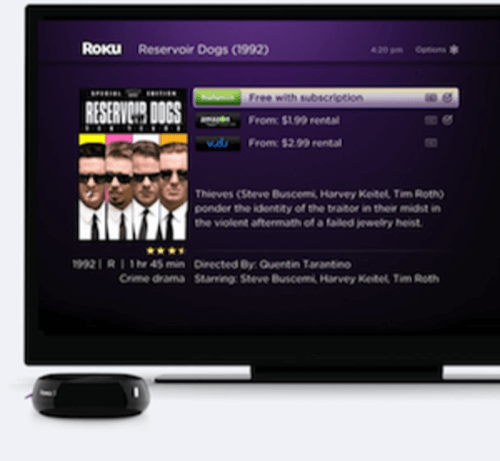 Apple has allowed itself to be handily beaten by an upstart in an area that Tim Cook claims Apple is very interested in – control of the television and delivering premium digital content.
Perhaps instead of a "grand vision," the company should focus on improving its existing offering.


Images courtesy of Apple Inc. and Roku.