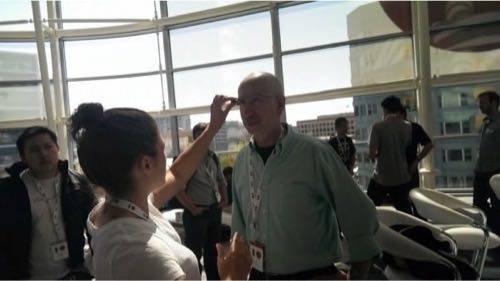 Good entrepreneurial minds work ahead of the trend lines. They see something that could be big on the horizon and gets their house in order to build for it in the chance that it really becomes the next big thing.
Google Glass could be that next big thing. If you are a smart mobile developer, you should at least be learning the rudiments of how to build apps for it now, before the rest of the world catches up to you.
In 2008, the world of mobile apps was nascent. The Apple App Store was brand new and the Android Market (now Google Play) was still in development. Companies, developers and entrepreneurs that recognized the power of these mobile platforms early have done particularly well in the intervening years. Companies like RunKeeper were some of the first to the App Store and have built robust apps and business models out of that early advantage.
You want to bet that Google Glass will not be among the next set of platforms that redefines the industry? You can. Apple's CEO Tim Cook has his doubts. So do I. But, you don't want to be walking down the street in five to ten years, seeing everybody with their Google Glasses and saying, "if only I had jumped on that when it was still new."
Glassware (as Google Glass apps are known) is actually fairly easy to learn how to build. It is not all that different from building an Android app, just with a few different set of application programming interfaces (API) and a result that is similar to an Android Packet File (APK), just like if you were building for a smartphone. If you really want, you can actually port your existing Android app APK to run on Glass (but it would work better if you built straight for Glass and didn't port).
The Basics: Mirror API, Java, Python & Glassware
There are a couple basic things to know about developing Glassware. First, Glass apps can be built in either the Java or Python programming languages. Google has set up App Engine Software Development Kits (SDKs) for each language. You can develop Glassware in the Maven or Eclipse integrated developer environments (IDEs).
The next thing to do is set up the Mirror API that is the primary connection to Glassware. From here you build Timeline Cards, which is the user interface for your Glass app. The Card user interface can be tested within the Google Glass Playground testing environment. Once you have a working Card, you can deploy to Glass and be the talk of the party.
We have broken down just about everything you need to know to build for Glass here. Remember that you can also root Glass (but do so at your own risk as it will void your warranty).
If you are looking for a quick guide to how to get started with Glass development, check out the graphic below, produced by Boston-based mobile cloud services company Kinvey.
Are you going to build for Glass? Let us know in the comments.
Top image: ReadWrite managing editor Fred Paul tries on Glass at Google I/O 2013 by Dan Rowinski