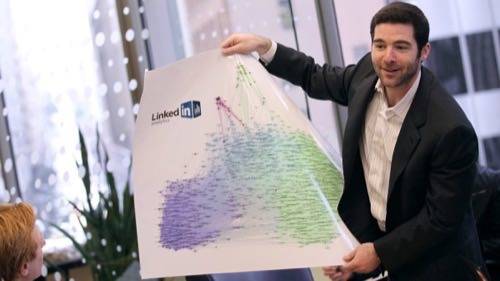 LinkedIn, once a site known for job hunting, is now becoming an online news destination with some job ads attached. The shift won't distract from the site's job focus, though; it will actually enhance it.
Late Tuesday, LinkedIn quietly launched Channels – its name for topics – on LinkedIn Today, its news hub. Ranging from "social impact" to "the economy," they allow LinkedIn members to customize the news they see based on their interests.
The company is expected to formally announce Channels Wednesday morning in a blog post. CEO Jeff Weiner had mentioned the impending launch of Channels in the company's first-quarter earnings call with Wall Street analysts earlier this month.
Previously, LinkedIn's customization options were more limited: Members could follow companies or industries, as well as LinkedIn's "influencers," high-profile business leaders like Richard Branson and Jack Welch, who contribute articles to the site. The redesign of LinkedIn Today puts more emphasis on posts from influencers as well.
Already, LinkedIn's push into news seems to be working. Ryan Roslansky, LinkedIn's head of content products, told ReadWrite that members spend six times as much time finding and reading content as they do searching for jobs on the site.
It's Still About Jobs
Roslansky says that by offering links to news on other sites, as well as LinkedIn's Influencer posts and presentations from SlideShare, a site LinkedIn bought last year, LinkedIn is trying to help its members develop professionally and get better at their current jobs – not just find new gigs.
What's in it for LinkedIn? Offering more content – and offering more interesting content – is a key way to get people to use the site more frequently, which helps LinkedIn in obvious ways, like building up its advertising business.
But far more interesting is the potential for LinkedIn to build up its database of information about its members. Right now, LinkedIn mostly has explicit data that members share, like their job history and education.
Through tracking news consumption, LinkedIn can develop implicit knowledge about its members, too – their interests outside their immediate professional field, perhaps, or new, developing interests reflected in the articles they read.
That could ultimately help recruiters – a key customer base for LinkedIn, some of whom pay thousands of dollars a year for LinkedIn's high-end talent search software – find not just people with a track record in a particular industry, but harder-to-find career switchers and other non-obvious candidates for jobs.