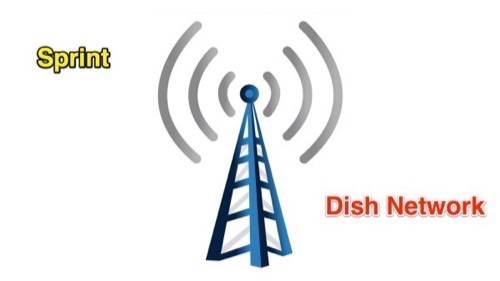 Sprint is turning out to be the prettiest girl at the ball. Or at least the most available, anyway.
Following Japanese mobile carrier Softbank's bid to acquire Sprint, the No. 3 mobile operator in the United States now has a new suitor looking to dance: Dish Network. The satellite TV operator has come up with a bid to buy Sprint that is several billion dollars higher than Softbank's offer – and cliams that it can provide a better experience for consumers and a better return for investors.
(See also What's The Real Impact Of Sprint's Japanese Lifeline?)
According to The Wall Street Journal, Dish is offering Sprint $25.5 billion, about 13% more than the Softbank offer, which is for only 70% of the company. The business dynamics of the merger are fairly complex (with a fair amount of spectrum up for grabs, especially through spectrum wholesale operator Clearwire, which Sprint is the primary owner and Dish tried to acquire earlier this year).
But to us, there is just one truly pertinent question: Would this deal be good for consumers?
The Dynamic Of A Sprint-Dish Network
Sprint is a mobile carrier. As such, it owns and operates wireless spectrum, builds infrastructure, distributes hardware (such as smartphones) and dabbles in media, applications and entertainment. Sprint is in the same situation as the rest of the U.S. carriers: watching its market position turn into "dumb pipe." Thats why it wants to expand its revenue sources into areas like video and audio, application ecosystems and services. The broader its product portfolio, the more attractive Sprint might be to consumers choosing a carrier.
On the other side, Dish is a satellite pay-television operator. That is about it. It offers programming, television hardware and subscriber packages to consumers and businesses. The problem with Dish is that the pay television market is growing slowly (and could soon begin contracting if cord-cutting becomes rampant) and highly competitive.
What would you get if you combined the two?
A mobile network that can push premium video to smartphones, tablets, televisions and computers.
The ability to, perhaps, give consumers the ability to use satellite connectivity for their data connections (in addition to terrestrial-based mobile networks based on GSM or CDMA technologies).
A full range of consumer and business services, opening up opportunities for other companies and entrepreneurs to build on top of.
The combination would also look a lot like Sprint's two biggest competitors, AT&T and Verizon.
Both Ma Bell and Big Red have television capabilities to the home. AT&T has U-Verse for television, which it bundles with its Internet and landline voice offerings. Verizon has its fiber-based FiOS network, which it has been building for most of the last decade. In one fell swoop, Dish could create a similar company profile and market it aggressively.
Let's Not Forget Who We Are Dealing With
Dish Network does not have the most sterling of corporate reputations when it comes to dealing with consumers. This is the company that dropped AMC and other prominent cable channels (through AMC's former owner Cablevision) from its roster – the subsequent lawsuit led to four years of litigation that concluded in October 2012. Dish Network is also locked in a battle with CBS over its Hopper DVR's ad-skipping capabilities.
Dish is the kind of company that doesn't shy away from lawsuits with other media heavyweights, consumers be damned. Sprint, meanwhile, is seen as relatively consumer-friendly (at least compared to the other major U.S. mobile carriers). It offers some of the most competitive wireless plans with (almost) truly unlimited data for smartphones and tablets. It's hard to say what kind of company Sprint-Dish might turn into, but Dish Network would be the surviving company in this deal, so you might expect its corporate culture to dominate.
A third major player in the mobile/television market could be a good thing for consumers. Despite its pugnacious reputation, Dish shares Sprint's commitment to being a low-cost leader. If that adds up to lower prices for consumers, great. Unless it all gets tangled up in endless lawsuits.
With two major deals now on the table, it seems clear that Sprint is going to bought by someone relatively soon. Both suitors claim to have big plans for the carrier, but it's too soon to be sure which one will win out and how the successful bidder will change the carrier.
Images courtesy Shutterstock.