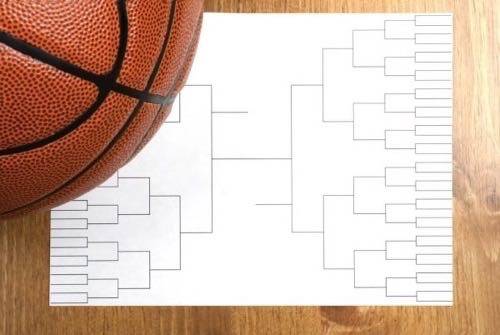 Michigan Wolverines. Louisville Cardinals. Syracuse Orange. Wichita State Shockers. Big name basketball teams with big name social media followings. Well, 3 out of 4 big names, and 2 out of 4 big social media followings.
Welcome to the NCAA Basketball Tournament's Final Four, where these four teams are fighting it out for the National Championship – and social media dominance. According to a new infographic from digital marketing agency Prime Visibility and Salesforce's Radian6, Louisville holds a slight lead over Michigan, while a storied Syracuse squad is a distant third, faring about the same as the Final Four's biggest Cinderella, Wichita State.
According to the infographic, more than half a billion Twitter users made some noise about their teams from the start of the tourney through the Elite 8 round. Things are likely to get even crazier this weekend leading up to the Championship game Monday evening.

Infographic Courtesy Of Prime Visibility. Lead image courtesy of Shutterstock.