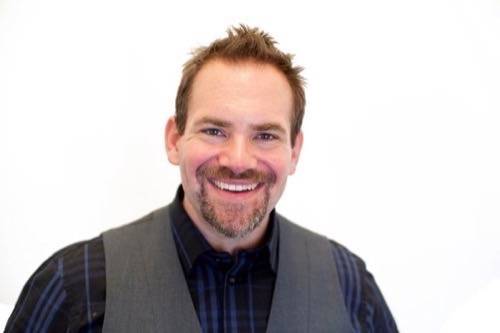 Owen Thomas is actually a nice guy. The new editor-in-chief of ReadWrite has often been cited for his controversial and influential opinions on sites such as Business Insider, VentureBeat, Suck.com and, of course, Valleywag. Here are seven things you didn't know about the man who's been called "the Perez Hilton of the Silicon Valley."
When did you first hear about ReadWrite?
In 2003, I first heard about a guy named Richard MacManus who started a site called ReadWriteWeb. This idea of two-way conversations was in the very first spec for the Web, but it's ultimately larger than the Web itself. When you think about what ReadWrite was trying to do, it was all about building. You can read and consume content online, but you can also write to publish your own views. The third thing that was implicit there was execute, as in "execute code." That's all about action, and for me that's the next big thing in ReadWrite's mission.
Where are you from?
I'm from Northern Virginia. I come from a family of programmers. My mother was a programmer at IBM. My dad was a computer hobbyist. My brother was a serious programmer – he won a supercomputer for our high school the summer after he graduated. He also ran a bulletin-board service – a kind of precursor to Internet chat forums. For so many of us who grew up in this networked culture, it was so apparent to us how much better it could be – in a heartfelt way.
Where did you work before coming to ReadWrite?
I've worked at Business Insider, Suck.com, the Red Herring, Time Inc., Valleywag, VentureBeat and numerous other publications. I got my start as an intern at Mother Jones – I just met one of the current editors and regaled her with tales of what it was like to put one of the world's very first magazines on the Web.
What's your favorite video game?
I'm a big fan of classic strategy games, like Civilization. I also love the Sims. It's all about building for me. We all want to build a better world.
You're known as one of the pioneers of "snark." What does that word mean to you?
I hate that word! I don't think it means anything. But people have applied it to a lot of places I've worked at, going all the way back to Suck.com in the '90s. What people forget is the true spirit of Suck. It was a scathing critique of the Web, but not from a malicious perspective – it was all about the idea of the Web as a place for dreamers, where people had perfect freedom to express themselves and realize the greater vision of what the Internet could be. And how far short we fell from that vision. And how frustrating that can be.
What do you do for fun on the weekends?
My husband and I are actually pretty boring. I spend a lot of time going to the gym. I actually registered the site "fitnessdouchebag.com." We're gay, so we brunch. Otherwise, we really enjoy going to Crissy Field with our Jack Russell mix, Ramona the Love Terrier.
What's your favorite spot in San Francisco?
I have a key to Jack Early Park right near our home. I had been walking Ramona there for so long that neighbors decided to give me the key to the park's gate. I'm responsible for opening the park every morning. It's a really beautiful spot. You can see everything from there. The Bay Bridge and the Golden Gate are both visible, fog permitting. I wrote about Jack Early on question-and-answer site Quora, and now wedding planners call me when they talk about planning engagements!