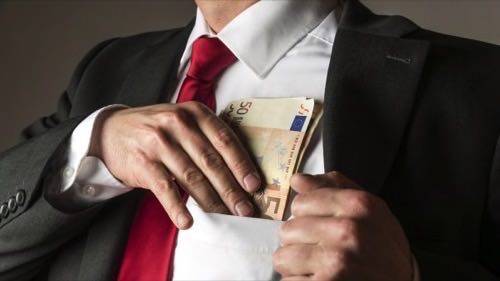 U.S. regulators are investigating software giant Microsoft and its partners over alleged bribery schemes in China, Italy and Romania, according to the Wall Street Journal.
The Justice Department and the Securities and Exchange Commission (SEC) are reportedly both investigating allegations that Microsoft received kickbacks in these three nations. No formal charges have been filed.
In China, an executive in Microsoft's subsidiary allegedly ordered an employee to "offer kickbacks to Chinese officials in return for signing off on software contracts, according to people familiar with the matter and people briefed on the internal probe," the Journal reported.
The feds are also investigating suspicions that Microsoft offered kickbacks to get deals with Romania's Ministry of Communications, as well as using partners in Italy to lavish gifts on Italian procurement officials.
Microsoft's response to the news has been as detailed as it can be, given it's the focus of an active investigation.
"The matters raised in the Wall Street Journal are important, and it is appropriate that both Microsoft and the government review them. It is also important to remember that it is not unusual for such reviews to find that an allegation was without merit," Microsoft deputy general counsel John Frank wrote in a company blog post today.
Frank noted that such probes are not automatically guaranteed to generate actual charges. Corruption allegations are common, he argued, particularly for multinational corporations. He also acknowledged that in a company as large as Microsoft, problems will sometimes occur:
In a company of our size, allegations of this nature will be made from time to time. It is also possible there will sometimes be individual employees or business partners who violate our policies and break the law. In a community of 98,000 people and 640,000 partners, it isn't possible to say there will never be wrongdoing.
Frank emphasized that Microsoft plans to cooperate fully with "any government inquiries."
Image courtesy of Shutterstock