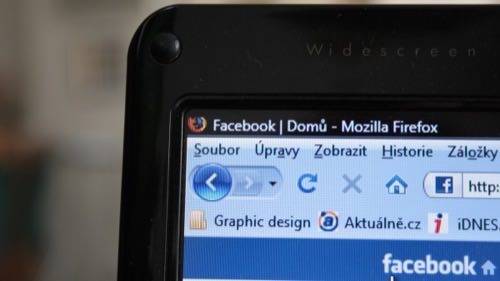 The Mozilla Corporation, the commercial vendor behind the popular Firefox browser, is pushing out a new policy for third-party cookies – a policy that's gotten Internet advertisers in a bit of a snit.
The new cookie policy, announced Feb. 25 on the Mozilla Privacy blog, will accept third-party cookies when a user is surfing the Web only if the user has directly interacted with the site or company trying to install the cookie on the browser's machine. Cookies from other parties served through those sites will not be accepted.
The benefits of this policy change – for users, at least – are immediately apparent: Instead of collecting a myriad of cookies from random sites' ads as they move through the Web, users will pick up cookies only from the sites they actually visit, explained Alex Fowler, who leads privacy and public policy for Mozilla.
"In my own use of this release this morning, I followed one of my typical browsing paths, starting with a look at surfing conditions, then local news, a major national news site, and a popular site covering the tech industry," Fowler wrote.
Fowler charted out his before-and-after results after applying the patch, and came up with a startling difference: he collected 385 first- and third-party cookies with Firefox using the old default policy that allows all cookies. Using the new default policy, Fowler's browser collected just 75 first-party cookies.
IAB: Cookies Mean Freedom
Of course, not everyone is thrilled by the move. In an open letter to Mozilla, Interactive Advertising Bureau (IAB) president and CEO Randall Rothenberg took issue with the new policy. And understandably so from his perspective, since the default blocking of third-party cookies in a major Web browser could put a big crimp in potential ad revenue.
But that is not the argument Rothenberg makes. Instead, he somehow casts third-party cookies as user-protection issue:
"If Mozilla follows through on its plan to block all third-party cookies, the disruption will disenfranchise every single internet user," Rothenberg writes. "All of us will lose the freedom to choose our own online experiences; we will lose the opportunity to monitor and protect our privacy; and we will lose the chance to benefit from independent sites like RightWingNews.com LiberalOasis.com, MotherhoodWTF.com, and SuburbanDaddy.com because thousands of small businesses that make up the diversity of content and services online will be forced to close their doors."
One of Rothenberg's arguments, that users will lose the capability to protect their own privacy, has some legs. Referring to the opt-out policy that the Digital Advertising Alliance (which includes the IAB) promotes, Rothenberg points out a potential flaw in Mozilla's plan: once a user opts out of receiving a certain ad, it's third-party cookies that keep that ad from appearing again. Remove the capability to track such cookies, and that unwanted ad will appear again and again, the IAB executive reasons.
Is Choice Removed?
For all of Rothenberg's exhortations about Mozilla clamping down on freedom of choice, though, it is important to remember that Mozilla isn't completely banning third-party cookies in Firefox at all. If a user wants to allow such cookies to be installed on their browser again, they can easily go into Firefox's privacy settings and make the change. The choice is still in the hands of the users.
Even if third-party cookies do provide some positive benefits, there are clearly quite a few negative effects, and for now Mozilla seems to be erring on the side of caution on behalf of Firefox users. Given the track record of how security-ignorant most Web surfer is, that's probably a good approach.
Image courtesy of Wikimedia.