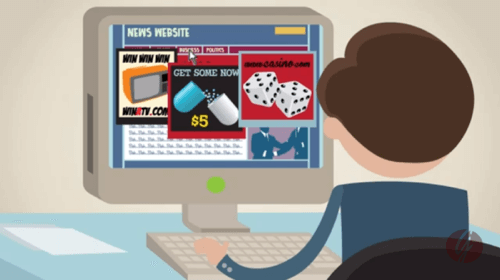 Adblock Plus, the popular free ad blocking tool for PCs and smartphones, was removed by Google from its Google Play store for Android apps. Though the app will no longer be available through Google Play, Adblock Plus has made a downloadable version of the app available directly from its website. Of course, it's still available for PC and Mac computer users, while it has never been an option for iPhone and iPad users.
"Google Crossed The Line"
Still, according to Till Faida, co-founder of Adblock Plus, "Google has crossed a red line by removing the app" and "is placing business interests ahead of user interests."
"Isn't Android an open system?" he asked. "We are not interfering with any other apps. We are providing choice. The user should be in charge of what services may access their device – not Google."
According to the Google email notice sent to Adblock Plus, Google cited a "violation" of the Developer Distribution Agreement:
This is a notification that your application, Adblock Plus, with package ID org.adblockplus.android, has been removed from the Google Play Store.

After a regular review we have determined that your app interferes with or accesses another service or product in an unauthorized manner. This violates the provision of your agreement with Google referred to above.
The developer agreement section cited by Google precludes an app from interfering with the operation of another app or service, for example. Faida, however, stated that Adblock Plus in no way interferes with any app or service. Rather, it requires access to browser services and proxy settings to ensure it is blocking Web advertisements, per the user's designated preferences. Faida charged that by removing the app, "Google is ultimately limiting user control over what they wish to see or access."
Adblock Plus Is Huge On Computer Browsers
Adblock Plus is widely used on computer browsers, but that didn't deter Google from removing the app version from Google Play. Per a Adblock press release, removing Adblock Plus from Google Play is one in a series of steps that Google has recently undertaken to limit user's ability to block ads from Android devices:
Google's rationale behind removing Adblock Plus is that it violates Section 4.4 of their Developer Distribution Agreement. But today's action is the third in a string of actions that Google has taken against Adblock Plus: in late February Google began forcing Android users to manually configure a proxy server in order to run Adblock Plus; in December 2012 Google re-categorized Adblock Plus in the Chrome Web store and stopped showing it in search results when users specifically looked for the extension; and when Adblock Plus re-listed as an app on December 12th, Google took it down again 12 hours later.
"I realize that advertising revenue is important to Google, but understand that Adblock Plus does not automatically block all ads; we simply allow users the choice whether to block ads or whitelist them."
No Response From Google
According to Faida, Google has not responded to Adblock Plus' requests for additional information or a valid workaround beyond the original email notice.
Adblock Plus is not available on Apple's App Store. Adblock Plus requires the ability to configure the proxy settings on the phone, which Apple does not allow. Though the service could work on a jailbroken iPhone, Faida said, "We have not invested in developing anything for iOS because we don't want to encourage jailbreaking. We want to encourage people to use open systems instead."
Google responded to ReadWrite's request for comment by stating, "We remove apps from Google Play that violate our policies."
Lead image courtesy of Adblock Plus