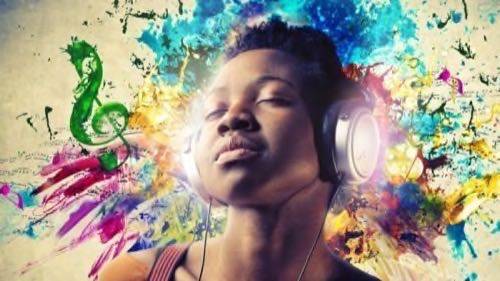 Who says freemium doesn't work? For Spotify, the hybrid free/paid business model has reeled in 6 million paying subscribers out of its 24 million total listeners. Not bad. But as the music streaming space heats up, the company will face some enormous challenges, both in the short term and down the road.
Spotify is growing fast. The company added 1 million new subscribers over just the past three months, according a report from CNET. Spotify confirmed those listener and subscriber numbers in an email to ReadWrite, but declined to comment any further on how its total revenue breaks down. Still, for just about any freemium product, a 25% conversion is pretty damn impressive. It would be even more impressive if Spotify can maintain that growth and the paid conversions well into 2013 and beyond.
Spotify's Growing Competition: Google, Deezer and Daisy
The company really needs to keep these numbers up, because its neighborhood is about to get a whole lot more crowded — and complicated — this year. Deezer, another wildly popular European streaming service, is expected to launch in the U.S. this summer. Deezer offers roughly the same amount of music as Spotify, but has a much stronger foothold across the globe. Whereas Spotify is available in 17 countries, Deezer has launched in 182 countries as of last month. That means that connected users in 92% of the world's nations can access Deezer. Spotify still has more paying subscribers, but that gap may start narrowing once Deezer secures the licensing deals required to go live in the U.S.
Of course, Spotify has the advantage in the U.S. Its launch here was preceded by at least a solid year of anticipation and buzz. Its growth since has been huge, fueled in part by a tight integration with Facebook. For being so young here, Spotify is practically a household name in the U.S., whereas very few people here even know what Deezer is. Meanwhile, the longer Deezer waits to enter the U.S. market, the stronger Spotify's numbers get.
The more daunting threat is going to come from Google. The search giant has confirmed that it's looking at a subscription model for its digital music products, which include Google Music and YouTube. That makes sense. Google already plays a massive role in online music thanks to YouTube, which is now the most popular source for music among teenagers. Google also has relationships with big content providers, which it has been placating with increasingly aggressive anti-piracy measures over the last several months.
Coming at Spotify from yet another angle will be Daisy, the music subscription service being launched this summer by Beats Electronics. The new venture will combine the popular headphone manufacturer's name recognition with some high-profile music industry personalities and some hefty funding from well-connected investors.
Combined with digital album sales, streaming is shaping up to be something of a savior for the music industry, which is finally seeing increases (albeit minor ones) after a decade of decline. Industry-wide, revenue from streaming music was expected to grow 40% last year, according to IFPI's Digital Music Report (PDF) Spotify's success suggests that the optimism wasn't unwarranted, although we're still waiting to see the next installment of numbers from IFPI.
The pie is growing, as are the number of forks surrounding it. The question for Spotify is how big of a slice it can realistically hang onto.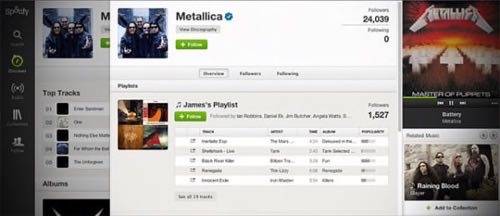 Is Spotify's Business Model Sustainable?
Since its launch, Spotify and services like it have faced fundamental questions about their business model. First, there's the ongoing debate over artist royalty payments. The financial deals are obviously satisfactory for record labels, but some artists have been frustrated with a trickle of funds that's decidedly slower than the revenue they see from digital or physical album sales.
There are two basic defenses to these complaints:
The model is different. Streaming is not the same as purchasing, and therefore it makes sense for each stream to generate a fraction of what a download brings in. Over time, frequently-streamed tracks can earn real money, sometimes even more than sales could generate.
Yes, it sucks, but this will get better in time as the listener base – especially the paying subscribers – grows. Hang tight.
Then there's the other side of equation: How much money is Spotify making? It's hard to tell, because we don't know how many of these subscribers are paying $5 to silence the service's ads and how many are shelling out $10 to get mobile access on top of that. (CNET reports that roughly 90% of subscribers are paying the higher fee.) We also don't know how much money Spotify makes per listener from advertising (they wouldn't tell us).
Inching Toward $1 Billion (Profit Is Another Story)
At Evolver.fm, Elliot Van Buskirk did some semi-educated guessing a few months back and predicted that Spotify could reach $1 billion in revenue this year. The logic is sound, but it relies on too many unknowns for us to tell if it's realistic or not.
Based on current subscriber rates, Spotify is bringing in somewhere between $360 million and $720 million per year from subscriptions alone. If Buskirk's theory that most users opt for the pricier premium subscription is true and the company is making a few hundred million from ads, he may well be right: Spotify is inching toward $1 billion.
Profit is another story. The company says it pays out about 70% of its revenue to rights holders. So, if it does hit $1 billion this year, it will be paying out $700 million of that to labels, songwriters and other rights holders. That leaves $300 million for compensation, operating costs, marketing and the like. When all is said and done, there's probably not a ton of cash left over.
On the business side, Spotify and companies like it have a dual challenge: Somehow get licensing costs under control without alienating the artists and labels whose content is desperately needed to court the listeners who will pay the bills with subscriptions and ad impressions. Do the best you can with ad sales, but do everything in your power to convert as many listeners as possible to paying subscribers.
It's a tricky balance to strike, but Spotify is pretty well-positioned to pull it off. For their sake, this momentum had better continue for as long as possible, because a year from now, the streaming music business is going to look pretty different. This game is not going to get any easier.