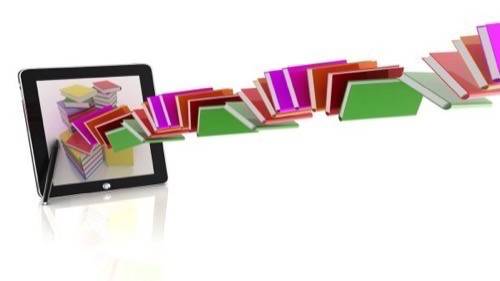 Entrepreneurs have often used technology to bring us services we didn't even know we needed. Who would have thought a billion people would be willing to share their lives on Facebook and hundreds of millions more would change the news industry by microblogging on Twitter? But oftentimes entrepreneurs get it wrong and throw technology at a problem that only exists in their dream-chasing heads.
Total Boox
Such is the case of Total Boox, a digital bookselling startup founded by Israeli entrepreneur Yoav Lorch. Total Boox is scheduled to open for business this month, selling e-books on a pay-as-you-read basis. If you read a quarter of the book and decide it's not worth anymore of your time, then you only pay a quarter of the retail price. The way Total Boox sees it; customers win by not having to pay the full price for a book they may lose interest in. Publishers win by increasing revenues through "finding more readers, the right readers."
"When it comes to e-books, people talk about the technology a lot but they don't spend much time looking at business models," Lorch, a trained economist, told online magazine Publishing Perspectives. "And so the old business model of pay first read later – which makes sense when applied to physical books – has been smart and sneaky enough to creep into the world of e-books. But it doesn't belong there."
Lorch could not be more wrong. "There are very few things I can think of that strike me as having less of a chance of being commercially viable than this," said Mike Shatzkin, founder and chief executive of The Ideal Logical Company, a consultancy firm focused on digital change in the book publishing industry.
Few Benefits
People deciding whether to buy a book online can usually read a whole chapter, and sometimes more, for free. There's no evidence that people are looking to pay to sample a book. Also, given that there are lots of e-books that sell for less than $10, the amount of money saved doesn't justify the complexity of pay-as-you-read, which requires having a credit card on file to continuously pay for every page.
For publishers and authors the benefits are even less. Just because people may not finish the e-book they buy is not a reason to give them an opportunity to pay less.
"I see him solving a problem that doesn't exist with a solution that the owners of the rights are not likely to be happy with," Shatzkin says. "I think he'll get stopped by not having any content that matters before he begins."
Indeed, Total Boox has no major publishers onboard, and messages seeking comment from several of them went unanswered.
Some of the most expensive books in publishing are college textbooks, which can cost a student several hundred dollars per semester. Students would likely jump at the chance of spending less, but publishers have no reason to give them that opportunity. After all, students have to buy the textbooks in order to pass their classes. Even if the books are shared, they still have to be bought.
Publishing Isn't Dead
While e-books and the Internet have certainly caused major changes in the publishing industry, booksellers overall are adjusting. The stock price for the industry rose almost 24% year to year in 2012, easily beating the roughly 7% gain of the Dow Jones Industrial Average, according to Publishers Weekly Stock Index. Even if the leader Amazon is removed from the index, it was still up almost 11%.
Investors believe with good reason that book publishers and retailers are managing the disruption the industry has faced. In the first half of 2012, book sales rose more than 13% to $2.33 billion, according to the latest figures from the Association of American Publishers.
This doesn't mean the industry doesn't still have its challenges. Among the biggest are shrinking profit margins due to higher discounts and falling prices. Total Boox is offering a business model to make that problem worse. If it wants industry support, it will have to go in the other direction.
Image courtesy of Shutterstock.