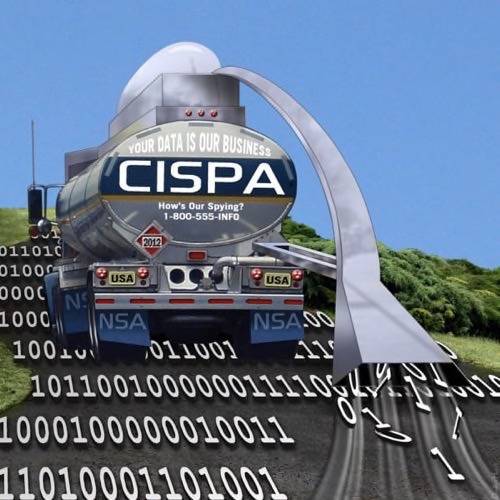 What if all of your online communication could be monitored and shared without a warrant? That's what's at stake if the latest version of CISPA, the controversial Cyber Intelligence Sharing and Protection Act, is approved by Congress.
After CISPA was shot down in 2012, a revised bill has been introduced that would let private companies and the government monitor Americans under the auspices of sharing intelligence about cyber threats. The intentions behind the bill may be noble, but the bill's language is packed with privacy problems and vague notions that give the government big loopholes through which to watch what people say and do online.
(See also Obama, Cybersecurity And The Return Of CISPA)
In the wake of a spate of hacking attacks and talks between House Intelligence Committee Chairman (and CISPA co-author) Mike Rogers (R-Mich.) and the White House, the bill is seeing forward movement. Talks are centering on whether or not companies will be allowed to share peoples' identities with the government. Those results, plus an upcoming special cybersecurity hearing by the House Committee on Homeland Security, will likely influence the bill, which is expected to make its way back to the House in April.
For or against, the lines in the sand are being drawn. Supporters include a slew of technology companies and interest groups. Dissenters comprise an equally deep set of advocacy organizations and Web heavyweights.
Here's a quick breakdown of who is on which side:.
CISPA Supporters
Other notable supporters include the U.S. Chamber of Commerce, USTelecom, the Broadband Association, Edison Electric Institute, Financial Joint Trades, Financial Services Roundtable, Internet Security Alliance, Juniper Networks, National Cable & Telecommunications Association and TechAmerica.
CISPA Opponents
Other individuals and organizations opposed to CISPA include Tim Berners-Lee, Bruce Schneier, Ron Paul, Demand Progress, Entertainment Consumers Association, Free Market Coalition, Reporters Without Borders, Access Now, Sunlight Foundation and the American Library Association.
One major online player missing-in-action stance wise is Twitter. While the microblogging platform is a hotbed of activism and campaigns for both sides, the company itself has not taken a public stand.
Tell us in comments: Where do you stand?
Photos courtesy of DonkeyHotey and Paul Swansen.