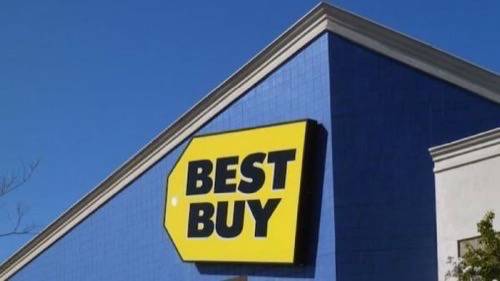 Last summer, Best Buy founder Richard Schulze offered to buy the company for $8.8 billion, which would have made it the biggest-ever buyout for an American retail chain. Schulze stated at the time of his offer that the company was facing a "moment of truth."
The moment appears to have come and gone.
Schulze missed last week's bid deadline as he was unable to line up the necessary debt and equity financing. On Friday, the company released a statement closing the door on the buyout process:
The deadline by which Mr. Schulze could make an offer to acquire the company expired yesterday, February 28, 2013, at the end of the day. The company received no such offer and will continue to focus on its transformation for the benefit of all of its stakeholders.
According to Bloomberg, there remains a remote possibility that Schulze, who stepped down as chairman of the company last June, will continue his efforts to buy back the company. And other sources have speculated that Shulze could rejoin the electronic retailer's board. But nothing has surfaced so far. Schulze remains Best Buy's largest shareholder, with an approximate 20% stake.
(See also ReadWrite DeathWatch: Best Buy.)
Best Buy has continued to struggle of late, though it did appear to be stabilizing. CEO Hubert Joly closed several stores over the past year and placed a greater emphasis on e-commerce. Last week, Best Buy reported a loss of $409 million for the quarter ending Feb. 2. This compared with a loss of $1.82 billion a year earlier. Revenues for the quarter rose 0.2% to $16.71 billion. While Best Buy stock was upgraded to a Buy rating Jefferies, the company has more recently been in the news for following Yahoo's lead and banning telecommuting, and cutting 400 corporate jobs.
(See also Why Banning Telecommuting Is A Sign Your Company Is Screwed.)
Last month, however, US News & World Report named Best Buy as the retailer most vulnerable to "showrooming." Showrooming is the situation when shoppers use their smartphones from within a store to find a better price elsewhere. Best Buy shoppers, for example, often find the product they like inside the store then purchase the product online from Amazon for a lower price. To combat the trend, Best Buy recently announced it will match competitor prices for most items, including those purchased online from Amazon.com, Buy.com and Apple.com.
(See also Another Reason Best Buy Is Doomed – And Why That's A Problem.)
Such efforts are not likely to sustain the company, however. Michael Pachter, a research analyst with Wedbush Securities, told ReadWrite that Best Buy's sizable physical retail footprint demands approximately 10% higher prices than pure-play e-commerce companies. "Best Buy can't be competitively priced. Store operating costs are approximately $5 billion on $50 billion annual revenues – that's a 10% cost disadvantage compared to companies like Amazon. The numbers don't add up."
Pachter added that if the investment community thought favorably of Best Buy's long-term prospects, founder Schulze likely would have been able to line up the appropriate financing.
Image courtesy of Shutterstock.