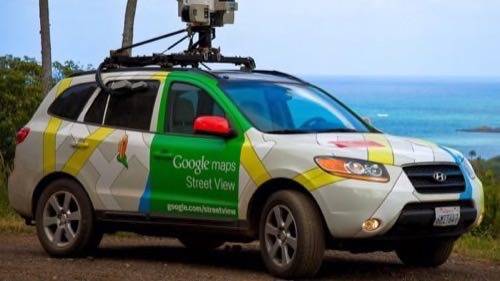 iPhone users, take note: Google is releasing a new update for Google Maps for iPhone that promises faster local searches and a cleaner interface to help find the places you want to be. It should only extend Google's lead over Apple's own troubled iPhone maps app.
According to the Google Maps blog, the update will feature new English-language versions for seven Middle Eastern nations: Bahrain, Egypt, Lebanon, Oman, Qatar, Saudi Arabia and the UAE.
Even more useful, especially if you're using Google Contacts instead of the iPhone's native Contacts app, is the capability to integrate that data with the Google Maps app. Logged in users will see nearby friends's addresses when they view local maps, according to Salahuddin Choudhary, Product Manager, Google Maps.
Local searches will get faster by virtue of graphical tools and icons that will get the search job done quicker.
"For faster local search, you can tap one of the new icons for restaurants, coffee shops, bars and other types of places to quickly see nearby haunts," Choudhary wrote. "So if you're in a rush and need a quick coffee, just tap the search box, then the coffee cup icon, to see the cafes closest to you."
(See also Google Maps: 10 Million Lost iPhone Users Breathe Sigh Of Relief.)
The update is a small set of tweaks to an app that was very much awaited prior to its release in December 2012 – and that is already widely considered superior to the debacle that was Apple Maps. It will be interesting to see if Apple has any major changes planned to compete with the innovation Google is still pushing out.
Images courtesy of Google.