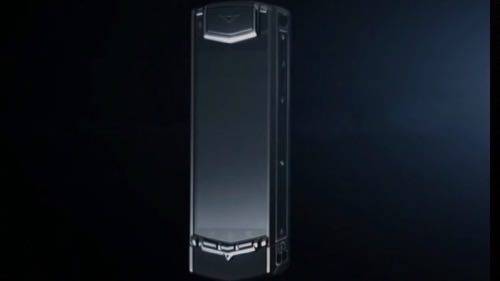 I spend my life in pursuit of the best smartphones in the world. The ones that give me the best of… everything. Best camera, best connectivity, best industrial design and components, best apps, best performance.
A new Android smartphone has just been brought to my attention, the Vertu Ti, that is apparently so awesome it retails for more than $10,000. It is not the best of anything.
Vertu is an English company that was once a subsidiary of Nokia. It makes ultra-expensive smartphones for people who judge quality and prestige by how much something costs. It used to make expensive Symbian smartphones that sold for thousands of dollars. It has now gone Android.
What The Vertu Ti Gives You For $10,000
The Vertu Ti is a 3.7-inch Android smartphone running version 4.0, Ice Cream Sandwich. It has an 8-megapixel back camera, a 1.3-megapixel front camera, 64GB of internal memory and a dual-core 1.7 GHz processor. It weighs between 181 and 201 grams, heavier than the Nokia Lumia 920. It has a titanium body (one iteration has polished 18- carat red gold).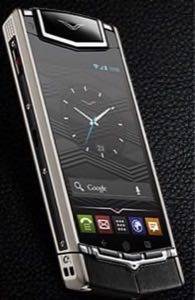 At the price this bad boy commands, you might think it boasts top-of-the line of everything. Sadly, it does not.
Foremost, it is running an old version of Android. With 4.0 Ice Cream Sandwich, it is running the late-2011 version of Google's mobile operating system. If anyone is really going to fork out $10,000+ for an Android smartphone, at least give them Jelly Bean 4.2 that has been integrated with Google's so-called "Project Butter."
Then there is the screen. At 3.7-inches, it is bigger than an iPhone 4S but smaller than an iPhone 5. It is considerably smaller than most Android phones on the market, even the compact Droid Razr M, which has a small body but a 4.2-inch screen. But hey, the screen is sapphire crystal, which Vertu says is "virtually scratch proof."
Of course, you can by a screen protector at the local mall for less than $20.
On the other hand, if the Vertu Ti really clocks as high as the 1.7 GHz chip promises, that is pretty impressive. But if you really want a powerful processor in a smartphone, look towards LG's Nexus 4 or the HTC One X+, both with quad core processors.
64GB of memory? Awesome. You better get a ton of freaking memory for $10,000.
The cameras? They're good – but not much better than industry standard, really. If you really want a nice camera on a smartphone, thpough, look at Nokia's 808 PureView with a 41-megapixel camera! And HTC is supposed to be coming out with a four "ultrapixel" camera later in February.
One thing I will give Vertu… nobody else makes a smartphone with titanium and gold. Touche, Vertu.
Smartphones Offer Equality For Everyone
The whole concept is ridiculously misguided, actually. Smartphones are probably the very worst place to gild the lily just to charge a higher price.
Here's the thing. At my salary, I cannot buy the world's best automobiles, or even a Jaguar F-Type V8 S or a Tesla Model S. Nor can I afford the finest clothes from Gucci or Armani. I cannot purchase a mansion in Beverly Hills or the Hamptons.
What I can buy is the best smartphone in the world. Often for less than $200 if I am willing to take on a two-year sevice contract (and still less than $600 without the contract). An iPhone 5? Galaxy S 3 or Note II? Nexus 4, HTC One X+ or Nokia Lumia 920? All arguably among the best smartphones in the world.
And all better than the Vertu Ti.