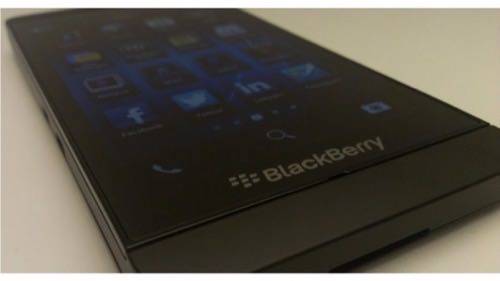 I tried to love the new BlackBerry Z10. I really did.
The operating system is interesting, it handles communications well and has generally decent hardware. I planned on making the Z10 my personal device for at least a month to really get a good understanding of what it is and where BlackBerry is going.
I couldn't pull it off.
This is the ultimate test of a mobile device: When you live with it, does it allow you to do everything you need to do in a seamless and facile manner? When it came down to it, the BlackBerry 10 could not satisfy that essential requirement. So, three weeks prematurely, I pulled the SIM card out of the Z10 and put it back into my Android phone.
And breathed a sigh of relief.
I reserve the right to go back to the Z10 in the future when it may bebetter suited to my needs. But for now, my Android phone is just more… useful.
Here is a breakdown of the things I missed most about Android while living with BlackBerry 10.
Maps
BlackBerry 10 does not have a native maps app but rather licenses its maps to a third party, rumored to be TomTom. The overall experience leaves much to be desired.
The best test of how a smartphone handles your needs is to travel with it. When you are in a new city and need the maps app to tell you where you are and where you are going, the location needs to be as granular as possible. It also needs to accurately and efficiently perform search functions. BlackBerry's maps app does both of those things… just not very well. Especially when you compare it to Google Maps in Android which is probably the most refined digital maps available – with Google's robust search capabilities baked right in.
BlackBerry maps are slow (over LTE and/or Wi-Fi) to load, do not track well in real time and are difficult to search. If you are walking down the street and need to know when to turn a corner, you have to stop and let the app catch up.
If it even works. It is not just a slow app, it is flawed and buggy, sometimes failing to load at all (see screen shot above). This is a fundamental failure of performance.
Apps & Performance
If you are a current or former BlackBerry user, you are really used to the "hard reset." That is when you pop the back off your device, take the battery out and put it back in. BlackBerry users had to perform this routine whenever apps would not load, the operating system would hang or crash or the device would not receive notifications. Lags, crashes and poor performance were an accepted matter of course on BlackBerry devices for years. People learned to live with it.
BlackBerry has eradicated a lot of those problems in BlackBerry 10. Just not all of them. The frustrating feeling that is all too familiar to BlackBerry users when something just does not work remains alive and well on the Z10.
There are a couple reasons for this. The first is BlackBerry's app strategy. Yes, BlackBerry has done well to ensure a good choice of apps at launch by allowing developers to port Android apps to BlackBerry World. But those ported apps do not always work all that well. BlackBerry 10 also relies on Web apps to fill in the gaps where neither native BlackBerry apps or ported Android apps are available.
The biggest, and buggiest, examples of this issue are found in BlackBerry's YouTube and Facebook apps. The YouTube "app" is little more than a mobile Web-app with a shortcut pinned to the home screen. It performs about as well as can be expected for a enough for a slow Web app but it is far from optimal.
The Facebook app is the poster child for BlackBerry 10's apps problem. First trouble indicator: It wasn't built by Facebook, but rather by BlackBerry (Research In Motion Limited is the technical developer name as it was made before the rebrand to BlackBerry). It is based on a previous version of Facebook's Android app -from before Facebook took its Android app native to improve performance. That means that BlackBerry's Facebook app is, more or less, just the m.facebook.com site with an Android wrapper ported to BlackBerry. The basic functions work well enough, but if you go to a different section, say an Events page, it will leave the Facebook app and open Facebook's mobile page. This approach creates a lot of moving parts within the app – and none of them work particularly well.
Premium Apps & The Android Experience
Android users may not realize quite how much they rely on Google apps until they change platforms. That includes the likes of Gmail, Search, Talk (GChat) and even often-overlooked functions like automatic photo uploading to Google Plus. These apps are the backbone of the Android Experience and make life easier and more connected.
Then there is Google Play. Say what you want about the quality of Android apps on the whole, at least the app store has what you need. For me, that means go-to apps like Spotify and RunKeeper, Zite and Voxer, Uber and Ingress. These apps are not present in BlackBerry World and none of the publishers have said whether or not they will build (or port) to the BB 10 platform or not. Even while I was living with the Z10, I still carried my old Android phone just to download Spotify playlists so I could listen to music.
To be fair, it is still early in BlackBerry 10's life cycle. These apps could arrive in the next couple of months and be terrific. But they are not there now.
Other aspects of the Android Experience not present in BlackBerry 10 are the notifications system and widgets. Android's pull-down notifications menu is the best in the mobile industry and has been copied, to a certain extent, by almost everybody, including Apple and BlackBerry.
The recent apps screen of BlackBerry 10 also does not substitute for Android's customizable widgets. The ability to turn an entire home screen into a calculator or to do a voice recording straight from the Evernote widget are under-appreciated features of Android. You miss them when they are gone.
More Time In The Distillery
Going back to Android after living with the Z10 is not a complete condemnation of BlackBerry 10. It is just a sign that while BlackBerry has made some great strides with the BlackBerry 10 operating system, it has not yet gone quite far enough. The corner-cutting with apps, the lags and bugs found in various aspects of the OS, the crashing and hanging can all be fixed.
The problem for BlackBerry is that Android used to have all these same types of problems as well – and it took years of fine tuning to eradicate them. Locked in a death struggle to stay relevant in the fast-moving mobile market, BlackBerry does not have years to smooth out the kinks in BlackBerry 10.