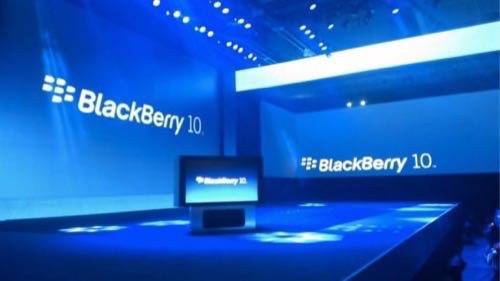 BlackBerry is back.
The company formerly known as Research In Motion Wednesday announced two new devices on its brand new BlackBerry 10 operating system at a keynote address in New York City.
With And Without Keyboards
The BlackBerry Z10 will be a full-touch 4.2-inch (1280 x 768 resolution) screen, dual-core 1.5 GHz device with an 8-megapixel back camera and a 2-megapixel front-facing camera. The Q10 has a physical keyboard with a 3.1-inch screen and similar internal components as its full-touch sibling, but has a 720 x 720 resolution screen.
Canada and the United Kingdom will be able to purchase the devices through carriers by the end of this week. The United States will get the Z10 (known as the Zed 10) by mid-March – priced at $199 on a two-year contract. The Q10 will be available in the U.S. by the middle of April, BlackBerry CEO Thorsten Heins said.
Prices and availability will vary across the world as BlackBerry has said that its carrier partners will determine when and for how much they will sell the devices.
"The testing process in the U.S. with all of those carriers is a lengthy one," Heins said. "Right now we are in discussion and really strong collaborative work with all of these partners."
Lots Of Apps, But Some Big Omissions
BlackBerry 10 will launch with 70,000 apps in its renamed app store – BlackBerry World – including 1,000 apps for top publishers including Facebook, Twitter, LinkedIn, Kindle Reader, WhatsApp and more. But plenty of staple apps are missing, including Spotify, Netflix, Hulu Plus, Evernote and more.
"Some of the apps I rely on are missing. No TripIt. No Evernote. No Flipboard. No Expensify. No Words With Friends. And more troubling, I found one app that appeared to be a Chinee counterfeit and seems now to have been so," wrote Forrester analyst Ted Schadler.