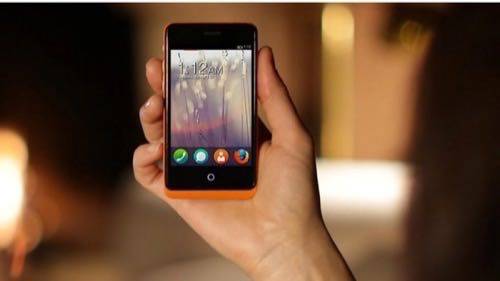 Mozilla is turning its dreams of a smartphone running its own custom-built mobile operating system into a reality. In conjunction with Geeksphone, Mozilla announced two developer preview mobile devices today, dubbed Peak and Keon. Running Mozilla's Firefox OS, neither of the phones are much to look at from a hardware perspective and are designed to bring the Web back to the forefront of the mobile ecosystem.

Keon is a low-range hardware option running a 1-GHz Qualcomm Snapdragon processor with a 3.5-inch screen, a 1580 mAh battery and a 3-megapixel camera. If that sounds basically like an iPhone 3G, well, it's really close to one from a hardware perspective.
Peak is slightly more powerful. It runs a 1.2 GHz Snapdragon processor with a 4.3-inch screen, 8-MP back and 2-MP front camera with a 1800 mAh battery. This phone would have been very happy at the top of the smartphone market… in 2011.
Keon and Peak do not need to be powerful devices to serve Mozilla's purposes. Foremost, these are developer preview phones designed to allow publishers to get a sense of how their Web apps will perform on Firefox OS. Second, and most importantly, the way that Firefox OS is designed means the phones do not need to be incredibly powerful to run the operating system or the apps that go with it.
Beyond Native Apps
Firefox OS is of the Web, for the Web. There is no such thing as a "native" app to Firefox OS. If an object exists as a web page, it can easily be turned into an app for Firefox OS by essentially turning it into a shortcut for the browser-based operating system to access. Instead of having to develop specifically for mobile platforms like iOS, Android or Windows Phone, the Web is the platform for Firefox OS.
Mozilla's plan for Firefox OS is to target emerging markets that are not already saturated with smartphones. Hence, do not expect Keon or Peak (or their equivalents when official consumer devices become ready likely later this year) to have a major market presence in the United States. Mozilla's approach is evident by looking at the schedule for its Fire OS App Days developer tour. The events, designed to get developers building Web apps for Firefox OS, only had one stop in the U.S., in Mountain View on Jan. 19. The rest of the tour takes Firefox OS around the world to places like Bogota, Bangalore, Nairobi, Taipei, and Jakarta, as well as cities like Seoul and Rome.
Mozilla's next goals with Firefox OS are two-fold: get more developers on board to flesh out the Web app ecosystem and entice smartphone manufacturers to get on board to build and ship the devices. Those goals go hand in hand with each other as the more apps are built for Firefox OS, the more attractive it looks to manufacturers and vice versa.
If you are a developer, you can build an app for Firefox OS by making some small changes to your website. You can then test the app by downloading the Aurora Marketplace onto your Android or using the browser-based Firefox OS Simulator.
Developers – are you going to test out Firefox OS on Keon or Peak? Let us know in the comments.