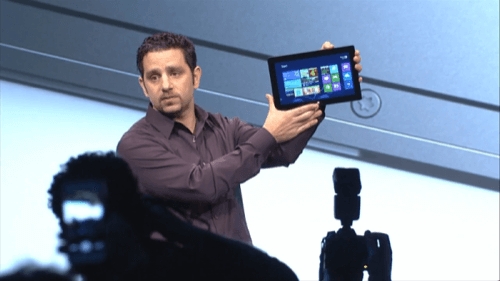 Last November, analysts wondered whether anyone would buy the Surface Pro, Microsoft's $899 Windows 8 tablet priced similarly to a standard ultrabook.
Unfocused Announcements From Microsoft
On Tuesday, Microsoft unveiled its latest incentive: three "special edition" Touch Covers, in red, magenta, and cyan, that Microsoft will sell for $129.99 apiece. Oh, and Microsoft will begin selling the Surface Windows 8 Pro on February 9, 2013.
What in the world is Microsoft doing here?
Unfortunately, the list of announcements Microsoft made on Tuesday are just unrelated scraps: They totally lack focus. There's a shipping date, the special Touch Covers (woo-hoo!), plus a new $69.95 Surface Wedge Mouse, and the fact that the Surface Windows RT will be sold in 13 new European markets. Microsoft also said that the 64GB version of the Surface RT will be sold without the Touch Cover option, allowing users to select whatever cover they choose.
Who's Gonna Buy The Surface Pro?
Corporations are expected to be the primary customers for the $899 Surface Pro (that's $899 for a Surface Pro with Windows 8 and 64GB of flash storage, and $999 for the 128GB version – and that doesn't count the Touch or Type Covers). Sure, at least a few enthusiasts will want to take advantage of the integrated Core i5 processor as well as the backwards compatibility with previous Windows versions. But the Surface Pro's target market has already been addressed by the Surface RT and other third-party convertible tablets and traditional clamshell laptops. Look at it this way, and the limited-edition Touch Covers are akin to putting lipstick on a pig. They simply have no place within a business environment, even accounting for the power of the Bring Your Own Device (BYOD) trend that Microsoft has embraced with the Surface and Surface Pro.
Moreover, you could make the case that a Surface mouse – of any kind – undermines the entire premise of a touchscreen tablet. This isn't exactly true, of course; touch was designed to supplement a mouse and keyboard in many cases. But I suspect that the subtlety will be lost on the potential audience.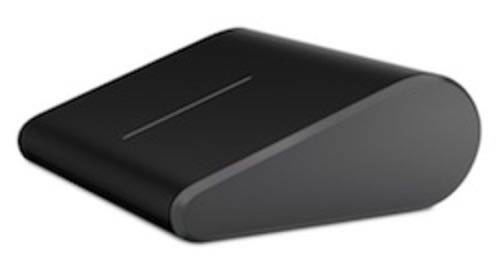 Ungainly For A Tablet, But Sleek For An Ultrabook
Like others at the Consumer Electronics Show (CES), I had a chance to spend a bit of hands-on time with the Surface Pro tablet. Users who have embraced the Apple iPad Mini and Google Nexus 7 will find the Surface Pro large and ungainly. But, docked, the device replaces a traditional clamshell laptop quite nicely. Performance seemed to be on par with a low- to mid-range notebook, well above what the Surface RT seemed to offer.
In a blog post, Panos Panay, the general manager of Microsoft Surface, praised the response that the Surface RT has received, and the "anticipation and excitement" that customers have for the Surface Windows 8 Pro. But I certainly haven't seen what Panay is talking about.
On Thursday, All Will Be Revealed
This Thursday, Microsoft will announce its results for the fourth calendar quarter, where we'll get a chance to evaluate at least some of the Surface numbers. We'll find out if Microsoft is seeing the sales that it hoped for – or if, as Windows executive Tami Reller has begun implying, the Windows 8 launch will extend over multiple selling seasons, and not just one. Unfortunately we'll have to wait another quarter to discover how well the Surface Pro is doing.