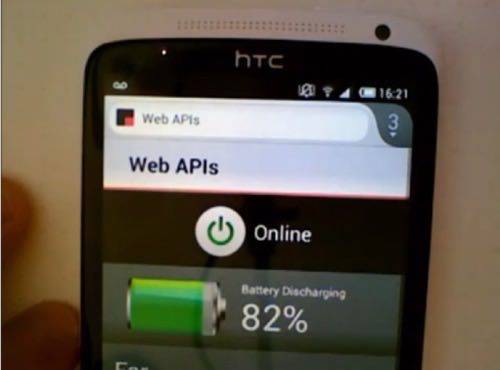 Apple's stock is taking a beating as analysts and investors are waking up to the very real likelihood that market share matters, and Google's Android is dominating mobile market share with its one-two punch of zero license fees and open source flexibility. Meanwhile, Microsoft has been attempting to insert itself into the mobile conversation with a slick, Apple-esque Windows Phone 8 strategy, which seems unlikely to work, given that Apple has already claimed the high end and Google has taken the mass-market, commodity middle ground. What's left for Microsoft?
How about Mozilla's Firefox OS?
No, I'm not insane. Yes, I know there's a fair amount of history and bad blood between the two organizations. But Mozilla is building a mobile OS that could prove disruptive enough to carve out a serious chance for Microsoft.
Firefox OS: (Much) More Than Just A Browser
First things first. It's a given that for Microsoft, or anyone else, to work with Mozilla, they're going to have to give up any fetish for control. Mozilla's great gift to the industry, as I've written before, has been to insist on open source and open standards, with no single organization, including Mozilla, dominating the browser market.
But as Samsung has shown with Android, one needn't own an OS to profit from it. Samsung's operating profit in its fourth quarter rose 89% to hit $8.3 billion. That's real money that even Apple can't sniff at.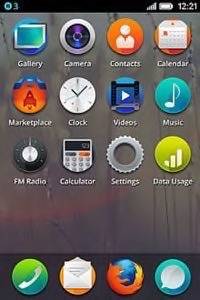 What, exactly, is Mozilla building?
Firefox OS is an attempt to make the web a first-class citizen on mobile devices. In some ways, it's similar to Canonical's aims for Ubuntu Mobile, but it's arguably much more ambitious. Mozilla wants to eradicate the walled-garden, native app approach popularized by Apple and Google, replacing it with a completely open mobile OS that frees carriers, developers, and users from locked-down app stores.
To turn this ambition into reality, Mozilla is heavily investing in advancing the state of the art for HTML5 and device APIs. Mozilla isn't blind to the performance hit that web apps have historically faced on mobile. But as Mozilla CTO Brendan Eich told me in a phone interview, the organization feels confident that it can change this, delivering "60Hz, artifact-free rendering under touch control."
Historically, HTML5 has fizzled when serious graphics or low-bandwidth were involved. And for those devices without hardware acceleration? Forget about it.
Which is why Mozilla's approach is so intriguing. The company isn't going after high-end smartphones, but rather after low-end, emerging market phones. To accomplish this, Mozilla can't wait around for hardware to get better. Instead, it needs to make the web stack better – now – such that it can work on even barebones phones, including in areas of limited or no bandwidth. Mozilla has therefore developed its web apps to be offline from the start, and to use equal-or-less bandwidth than native apps.
This is groundbreaking stuff, and it appears to be working.
Importantly, it's working not just for Mozilla, but for everyone. I asked Eich whether Firefox OS development will benefit anyone beyond Mozilla. His response? Mozilla is trying to rid the industry of its "end-to-end" mentality, so everything it's building is highly modular. In particular, its standards work with the W3C requires multiple implementations, and Samsung and others have been picking up Mozilla-developed APIs like its battery status bite-sized API. Mozilla knows it can't win alone: Mozilla's idea of winning is a highly competitive industry where mobile users and developers are in control.
Mozilla + Microsoft
Which brings us back to Microsoft, and its need to disrupt an industry that has already been disrupted by Google's Android. It's not going to be enough to ape Apple. Microsoft needs to do something different.
Microsoft has actually been a big proponent of HTML5, perhaps sensing that it needed to embrace the web in order to compete with Apple. But I think it needs more than just great support for HTML5. It needs a clear HTML5 strategy, and that has to be more than ensuring WP8 is a great platform for HTML5 development.
Why not throw its weight behind Mozilla? Mozilla has taken on a huge task, one that Microsoft's engineering and financial resources can help to accelerate. And while Mozilla is unlikely to give any special favors to Microsoft in terms of distribution, the very fact of embracing and distributing Firefox OS would give Microsoft influence in the Firefox OS community. That's how open source works: being the source of code matters as much or more than owning source code.
None of which is to suggest that Microsoft attempt to "own" Firefox OS. Mozilla wouldn't allow that. Rather, it's a suggestion that Microsoft could both help Firefox OS development and be helped by having a disruptive mobile OS strategy, one that still allows Microsoft plenty of room for profit through mobile advertising, applications, etc. It's not as if Microsoft has a future of licensing Windows for mobile: no one makes money that way in the mobile OS world.
An Open Mobile Future
The economics of the web favor its chances in mobile, just as they have on the desktop. Mozilla is the web's laboratory for the next generation of mobile, and Microsoft and others looking to compete with Android or iOS need to think seriously about working with Mozilla. Unlike any other player in the industry, its interests are not selfish. Microsoft and Mozilla may historically have been at odds as Microsoft fought off Mozilla's attempts, ultimately successful, to open up the browser market, but the two organizations are perfectly aligned in wanting and needing the web stack to free up the mobile market. They should work together.