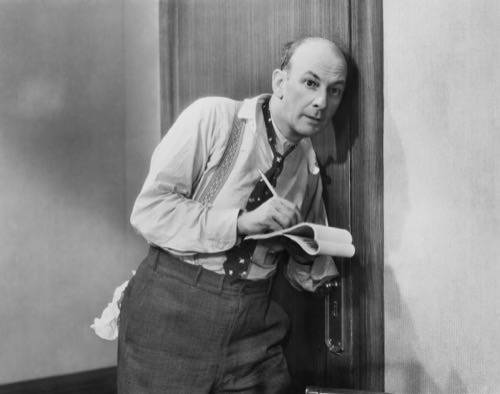 California residents, take note: Those nosy bosses are no longer allowed to poke around on your Facebook profile or force you to open up a personal Twitter account.
Say hello to California's new social media law, which took effect January 1. The new regulations make significant changes to the way businesses treat social media. But while some benefits are clear, others are harder to define, and could lead to legal problems later.
Technically an adjustment to the labor code, the Employer Use of Social Media law is an important step to creating a barrier between the work force and management, adding much-needed do's and don'ts to previously nebulous territory. The new law specifically prohibits private and public employers from demanding usernames and passwords to access personal social media accounts or requiring an employee or applicant to show the contents of social media accounts to bosses.
While this may frustrate some managers, the new law works to protect employees, mandating that employers cannot discipline in any way an existing or prospective employee for failing to comply to demands to view social media content. But the law does not prohibit employers from accessing information through employer-provided devices or on social media accounts. And there's still some ambiguity surrounding allegations of account misuse, which can then give employers the green light to demand to see behind the curtain.
It's Not Black And White
The main challenge to the law is ambiguity and enforcement, says San Diego-based Jim McNeill, a partner at the law firm of McKenna Long & Aldridge and a specialist in labor and employment relationships.
The problem is the notion of misconduct, which the law broadly states can be a reason for accessing social media accounts, without giving a clear definition of what misconduct is. Misconduct can be interpreted on a case-by-case basis, so McNeill thinks this caveat will end up being decided in court.
"If allegations against an employee were that they were engaging in going on the Internet and accessing their personal Facebook account on work time, would that suffice to allow the employer to demand access to the account?" McNeill asks.
Another problem, he added, is the use of employer-owned devices and technology – especially when employees are not on the clock. If they're accessing personal accounts via the company-owned smartphones or laptops, where is the line drawn between personal and private information?
"The interesting part there is how that's going to interact with employee access to a site with the employer's device, off company time," McNeill says.
McNeill believes the law can help employees make smarter decisions about what they say on social media sites, because talking trash about an employer could count as misconduct and be grounds for employer eavesdropping. But its ambiguities make navigating this new law a possible trap within the legal system.
Treating Social Media Personas
In that vein, Heather Meeker, the vice president of corporate communications for free text and mobile service textPlus, still recommends not posting "anything online that you wouldn't be comfortable having shared publicly."
Nick Cicero, the lead social strategist at Livefyre, a San Francisco-based commenting and social engagement platform, says one way to protect yourself is to have a "distinct separation of work and personal accounts." But with our personal lives more and more entwined with our professional personas, that can be easier said than done – especially if you use social media as part of your job. "Unfortunately the evolution of online identity doesn't always make this an easy black-and-white reality," Cicero laments.
One solution to help navigate this ambiguous new law is detailed intra-company social policies that clearly spell out do's and don'ts. "Companies looking to have a handle on their employees' social media activities should lay out a comprehensive social policy as to how employees should act online. That way there is an understanding between company and employee at all times," Cicero explains. "We support openness and individualism."
But if you work in a company that's less open-minded, you might want to double check just how individual and open you want to be.
Image courtesy of Shutterstock.