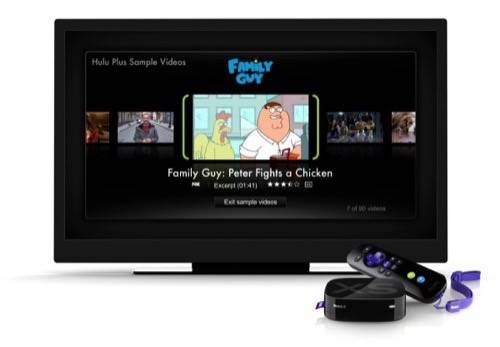 At the Consumer Electronics Show (CES) on Monday, Roku announced a partnership with cable giant Time Warner Cable. Thanks to the agreement, 300 new live channels will be headed to the set-top streaming device via Time Warner's TWC TV app.
The app lets customers watch TV with a Roku device instead of the standard company-issued cable box. The service won't cost anything extra, but users must be current Time Warner Cable subscribers – there needs to be at least one cable receiver in the home. So at best, the Roku device could be used as an alternative to a cable box for other rooms.
The app is already available on PCs, iOS and Android devices. Adding Roku to the list seems to be another grudging grudging acknowledgement of the inevitable convergence of Cable TV and streaming Internet streaming TV.
In an interview with Forbes, Roku CEO Anthony Wood said, "The big picture is that TV is moving to the Internet." While clearly biased in that direction, Wood is on the right side of history here.
As of last fall, some 425,000 households have dumped cable, 169,000 of them ending subscriptions with Time Warner. So maybe the company decided it was time to get ahead of the trend: "Adding TWC TV to Roku provides our customers with the ability to get even more enjoyment and content through their Roku device," wrote Maureen Huff, vice president of Public Relations at Time Warner, wrote in an email to ReadWrite.
Cutting The Cord… Kinda
Time Warner is far from alone in trying to figure out how to get in front of the Internet TV parade without jeopardizing its existing business model. When it comes to streaming devices like Roku, Apple TV or Google TV, the partnerships you usually hear about typically involve individual channels or platforms like Netflix. However, other well-known providers are doing their version of accepting the Internet streaming revolution. Roku also partners with DishNetwork, which offers its subscription-based Internet Protocol TV service on the Roku device to enable international programming sans satellite dish. Comcast's Xfinity recently made its OnDemand content available to subscribers using Xbox 360 and TiVo Premiere boxes.
Give Them What They Want
But the cable and satellite providers remain wary of going too far too fast. That's no doubt why this new deal still requires users to have Time Warner Cable service, which severely limits its appeal. Requiring users to have a cable subscription to watch shows online – as certain partners have tried to pressure Hulu to do, for example – lets the providers test the waters without risk. Or much potential, of course.
The real break doesn't come until the cable/satellite companies begin offering online-only subscriptions that don't require a company-issued receiver. Such a strategy could help them win back subscribers who dumped them for Roku and other streaming services, but might also lead to mass defections.
The TWC/Roku deal is another tacit admission from a cable giant that times are changing, and it may have to change along with them. There are no easy, simple answers for the cable/satellite vendors, but they know that their business model is threatened and they're going to have to do something. Deals like this represent baby steps toward a solution, but that's about it.
See also: Is Cable TV Tuning In Its Own Obsolescence? and Drowning Cable Industry Grabs At Tech Lifeline = Big Mistake?
Image courtesy of Roku.