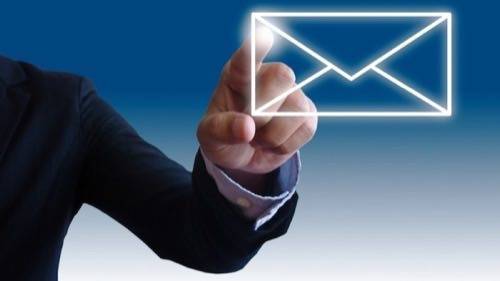 Cue released data this week that shows that the average number of email messages received by users of its service in 2012 was 5,579. While that figure is not representative of the market at large, it does show how much traffic many email inboxes handle year in, year out.
And how are we coping with that onslaught? Not very well. Cue reports that average email response time lengthened from 2.2 days to 2.5 days. That's not surprising given that Cue users wrote a staggering 41,368 email words on average in 2012, the equivalent of the 1954 novel, Lord of the Flies.
Our Email Tools Are Prehistoric
The email tools many use to manage this tsunami were created in pre-historic times. Microsoft Outlook dates back to 1992 with the release of Outlook for MS-DOS. Its Outlook Express 1.0 stable mate was released in 1996.
Based on my analysis of data compiled by Campaign Monitor, these Microsoft desktop clients continue to rule the roost, with about 30% of desktop usage. Web-based email is the overall leader at 48% but that includes mobile as well. Note that these figures are not mutually exclusive since many people now use several ways to access email.
The multi-client trend is quite evident when you consider mobile use. According to Campaign Monitor, mobile clients overtook desktop-based email in February 2012, with iOS devices leading the way capturing 87% of email use.
The unfortunate reality over the past few years is that desktop software innovation has almost ground to a halt due to a major shift in focus to mobile apps.
But while it's nice to occasionally tap an email response on your mobile device, fact is hard-core productivity still largely takes place on the desktop. And with desktop I also, of course, refer to notebook computers, since notebook sales surpassed that of desktops in either 2008 or 2009, depending on whether you believe iSupply or Reuters.
Gartner predicts that by 2015, a scant two years from now, the installed base of PCs will top 2.3 billion. By comparison, as of 2012, the installed base of smartphones was 1 billion worldwide.
So while I hate to be a bubble-bursting buzz kill, take your mind off of mobile for an instance, entrepreneurs and venture capitalists, and focus on where the real productivity action remains. It's a topic I have covered twice in ReadWrite: 'Screensucking' Is Sapping American Productivity And Innovation and Why Aren't Entrepreneurs Developing Innovative Solutions For Renters?
Great Minds Think Alike
Luckily, there are a few brave souls who are fighting the mobile tide. Since email is a disaster and not looking to get any better soon, progressive designers at AOL, yes you read that right: AOL, have come up with an innovative email client, called Alto.
What I like about Alto is how it graphically manages your email, making the process quasi-enjoyable. You can quickly create "stacks" for certain emails, click on "snooze" for others and connect your social media. Alto is currently available for AOL, Gmail, iCloud and Yahoo! webmail.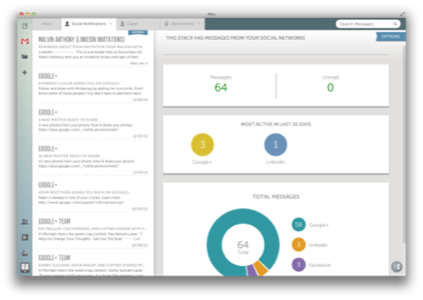 While Alto is a commendable idea, let me help you architect the next big thing in email. The worst aspect of email is prioritizing. While a few startups are trying to solve this problem, namely Tray.io plus the aforementioned Cue, most require that you create cumbersome rules for each contact. That's too much to ask of anyone in business.
Programmers – Not Users – Should Do The Sorting
Inboxes need intelligence and should learn from watching users interact. It's far easier for a programmer to write a few rules that help auto-sort email. Cue notes that 56% of e-mails are answered in one hour. So the first if-then rule should be: "If an email reply is sent in less than 60 minutes, then add recipient to key contacts list."
Other semantic or image parsing techniques could be used to alleviate mailbox logjams. For example, many users are inundated with "Bacn" – self-requested spam sent by merchants, social networks and businesses. Some users like to scan and delete these messages, others like to file Bacn in special folders.
An intelligent email program could manage the process for you. All emails from Macy's go into a Stores folder or stack. All emails from Victoria's Secret go in an Eye Candy folder (joking), etc. Here's wishing that cutting-edge email innovation can help prevent people like Michael Arrington from having 7,000 unread emails in his inbox.
Please do not reply, this is an automated e-mail story. But feel free to use the comments!
Lead image courtesy of Shutterstock.