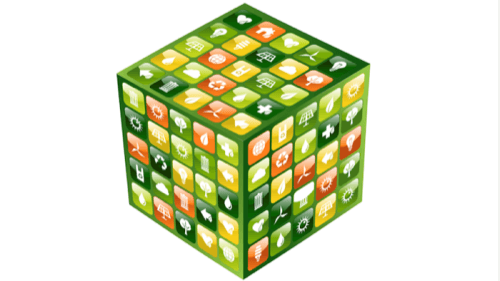 On Monday, Apple announced that its iOS App Store has reached 40 billion downloads. Nearly 20 billion of those downloads came in 2012 alone. The App Store also had a record-breaking December 2012, with more two billion downloads. Apple said that iOS developers have built 775,000 apps for the platform (includingiPhone, iPad and iPod touch) and the company has paid more than $7 billion to developers.
Mobile Has Officially Exploded
The news today from Apple is yet another affirmation that 2012 was the year that mobile exploded. Just a year ago, in January 2011, Apple said that it had 550,000 apps in the App Store and that it had paid $4 billion to developers. The company nearly doubled that total in 2012 and added 225,000 more iOS apps to its repository. In terms of downloads, Apple said it had seen 15 billion downloads as of July 2011.
Apple highlighted a few particular success stories from the App Store in 2012. For instance, the runaway hit game Temple Run was downloaded more than 75 million times. For a small development studio, that is certainly an impressive total.
Apple noted that more than 300,000 apps in the App Store were specifically developed for the iPad.
Take That, CES!
The timing of Apple's announcement is interesting. The eyes of the technology world this week are turned towards the Consumer Electronics Show (CES). That makes it a perfect time for Apple to make a large, splashy announcement to steal the thunder from all the new smartphones, tablets and televisions on display in Las Vegas This is not a new tactic from Apple, a company that has never really embraced the madness of CES, preferring to hold individual announcements and events like its World Wide Developers Conference where the spotlight falls firmly on Apple.
But it is unlike Apple to make this announcement on a stand-alone basis. Usually, when Apple makes announcements of this sort, it ties the news to a new device release or a quarterly earnings call. For instance, last year Apple announced in its Q1 earnings that it had paid developers $4 billion. The last we heard from Apple on total apps in the App Store came during its fall announcements for the iPhone 5. In September 2012, Apple said that it had 700,000 apps with 35 billion downloads.
Estimating Growth
We can approximate some growth figures for the iOS App Store based on Apple's information: The App Store added about 75,000 apps between Sept. 12, 2012 (the day of the iPhone 5 release) and Jan. 7, 2013. That constitutes 641 new apps in the App Store per day – and more than 19,000 new apps every month.
Top image courtesy Shutterstock.