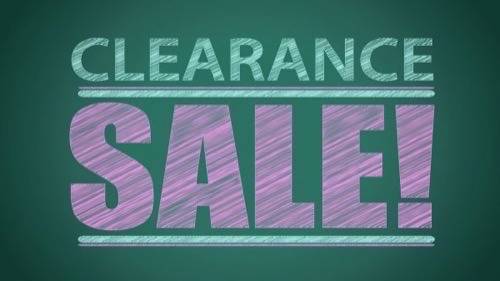 While Hewlett-Packard says it "continues to evaluate" the sale of underperforming businesses, the company's cash flow problem will make the shedding of assets unavoidable. So what's likely to head to the auction block? Everything from notebooks and desktop PCs to Itanium servers and tape drives that have been draining assets could be on the market.
A Breakup Alternative
For Chief Executive Meg Whitman, selling off pieces of the crippled tech giant would be a much better alternative to breaking up the company. Whitman has opposed the latter option, starting with her decision in 2011 to nix a proposal by her predecessor, Leo Apotheker, to spin off the company's personal computer unit.
Since then, Whitman has ignored Wall Street analysts who say shareholders would be better off if the company spun off the division that sells PCs and printers from the one that sells software, hardware and services to companies.
As a less dramatic alternative, getting rid of businesses draining the company's limited resources, would help HP make better use of limited cash. In fiscal 2012, HP's free cash flow dropped to $6.9 billion from $8.1 billion the previous fiscal year, according to The Wall Street Journal. That's a trend that could spell trouble if not stopped. Without cash, a company will find it difficult to develop new products, make acquisitions, pay dividends and reduce debt.
Getting rid of underperforming businesses is one way to improve cash flow and avoid splitting the company. "Everybody zeroes in on printers and PCs as the things they should potentially sell, and quite frankly, there's not really a logical buyer for either of those businesses," Crawford Del Prete, analyst for International Data Corp., said. "And, those businesses generate a significant amount of cash, which Hewlett-Packard needs right now."
HP-UX And More Must Go
A more logical sale would be the Itanium server business. HP has spent a lot of money trying to drive sales of its HP-UX Unix server that runs on that chip architecture, while the business continues to shrink. In 2010, Microsoft said it would drop support for Itanium and Oracle said a year later it wants to do the same.
Another candidate for jettisoning is HP's low-end IT outsourcing business, which was included in the 2008 acquisition of Electronic Data Systems. Earnings from the services business has been falling, and last August, HP said it would write off $8 billion in goodwill from the EDS purchase.
Last year, General Motors, a major HP customer, said it would move away from outsourcing IT and take some work in-house. The announcement made industry observers wonder whether HP can handle those large-scale deals, Del Prete said.
Within HP's Personal Systems Group that makes PCs, workstations, tablets and printers, the company could sell the low-performing notebook and desktop PC businesses, which have been trumped in the market by tablets.
The low-end printer business that primarily serves consumers and small businesses could also be sold. However, printers are still used in emerging markets, so HP would be just as likely to hold off to see how profitable those markets become. "HP has a plan to drive those businesses, so I'd be surprised to see them get out," Del Prete said.
Finally, tape drives used for long-term data storage is a candidate within the company's enterprise servers, storage and networking division. Such a low-margin business would be best left to IBM and others with larger stakes in the market.
HP likely has other losers within its product lines that it would be better off without. Whitman should act quickly to get rid of the chaff and focus resources only on the profit generators.
Image courtesy of Shutterstock.