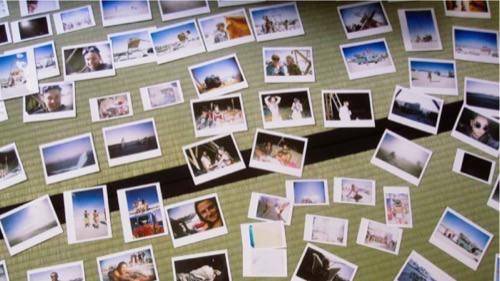 Nostalgia for Polaroid's iconic instant photos may have very well sparked the photo sharing craze that brought us Instagram, and now things have come full circle – sort of. Polaroid plans to launch 10 retail stores in 2013 that exist with the sole intent of printing your Instagram photos for you. You can print any kind of digital photo in the stores, of course, but Polaroid is mostly angling to tap into the boundless enthusiasm of the Instagram crowd.
Polaroid's (awkwardly-named) "Fotobars" will be manned by (yet-more-awkwardly-named) "Fototenders" who can presumably help you edit, crop, and tinker with your digital creations to your heart's content. The stores look ripped right out of Apple's retail playbook, right down to the sparse white countertops at the Genius Bar… er, Fotobar.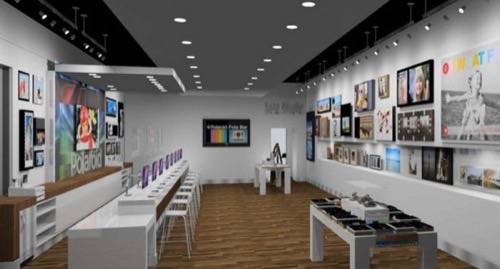 The catch? Unlike the camera that made Polaroid a household name, you won't have your photos instantly – in fact, you'll be waiting up to a few days. According to Polaroid, "All products created by consumers at Polaroid Fotobar retail stores… are handcrafted and shipped from the company's state-of-the-art manufacturing facility within 72 hours."
Considering that ample alternatives for printing Instagram and other digital pics exist online already (
,
– hell, even
) the Fotobar concept is a gimmick of beyond-pointless proportion. We'd still like to think that Polaroid has a bit of fight left in it – its retro cameras still manage to
this many years later – but after missing the rise of digital photography altogether and filing for bankruptcy (again) in
, the company is all but estranged from its roots as a technological pioneer. (With the exception of those insane
, of course.)
Still into the idea? The first Fotobar will open in Delray Beach, Florida this February, with subsequent retail locations to follow in New York, Boston and Las Vegas. We imagine the company will have a miniature version of the Fotobar at CES 2013 next week in Las Vegas, though if we're willing to wait for our photos to print remains to be seen.
The Polaroid camera, invented by the company's co-founder Edwin Land, first went on sale in 1948. He reportedly dreamt up the notion of an instant camera in 1944 after his daughter famously asked "Why can't I see the picture now?" after her father snapped a portrait of the three-year-old with his twin lens Rolleiflex.
Our thoughts exactly.
Photo courtesy of Alexander Norman via Flickr