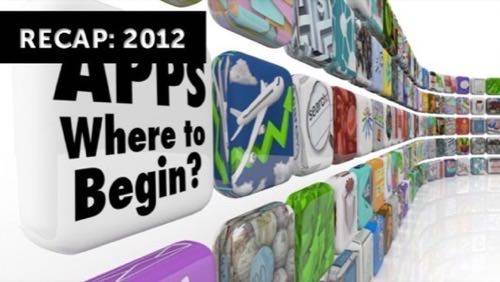 When it comes to the mobile industry, we talk a lot about new devices and the virtues or detriments of each one. Is the iPhone 5 the best thing ever or does the Samsung Galaxy S 3 blow it out of the water? These questions, while pertinent and fun to talk about, really are ancillary to what makes the mobile industry run.
Why do people buy smartphones and tablets? It is not because they have quad-core processors or super fast LTE connections. People buy mobile devices for what can be done on them. Apps, and the services that run them, are truly the backbone of the mobile industry.
So, we present our top 10 mobile products of the year. To make this list, a product needed to be mobile-Web or -platform enabled. So, no devices (which we ranked earlier this month) or the platforms themselves.
What made our top 10 in 2012? See the list below.
10. Instagram
No company or service has had a bigger roller coaster year than Instagram. The social photo sharing app released an Android version, had a very public backlash against its Terms of Service and, oh yeah, was acquired by Facebook for nearly a billion dollars.
Instagram also saw the type of exponential growth that startups can only dream about. It grew by tens of millions of users when it announced its Android app and then added tens of millions more when it was acquired by Facebook. Instagram in 2012 went from a popular iOS photo-sharing app with around 20-25 million registered users to a 100-million-user behemoth that has become synonymous with social photos.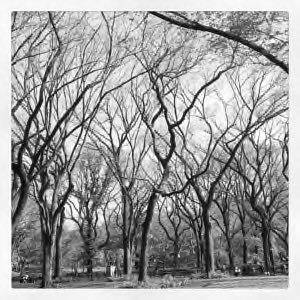 9. LevelUp
When it comes to mobile payments, we gave Square the No. 1 honor for mobile products in 2011. The dongle-based mobile payments system was truly deserving and we could very easily include it on this list this year. But we are taking this opportunity to highlight another mobile payments startup that is beginning to make waves in the industry and has a ceiling that could lead it to be a major player (or acquisition bait) in 2013 and beyond.
Boston-based LevelUp is an app that uses QR codes to make payments at local merchants using the company's system. LevelUp will provide retailers with Android smartphones to act as QR code scanners (or Near Field Communications later, if needed) and provides loyalty discounts to consumers. For instance, if you are at Four Burgers in Cambridge, Massachusetts and you pay for the first time with your smartphone on LevelUp, you get a $3 discount on your order. Come enough times and you can "level up" to greater discounts.
LevelUp has two important factors working in its favor. First is what the company calls "interchange zero." Interchange zero is the concept that merchants do not have to pay a fee for every transaction made on the system, such as the 2.75% or so that they have to pay through financial processors like Visa or American Express. LevelUp makes its money through the loyalty/advertising sector as opposed to interchange. The other prong in LevelUp's attack is that it is making significant progress in getting its system into actual retail locations, something that larger companies are having trouble with (right now). As of the beginning of December, LevelUp had 500,000 registered users and had processed two million transactions. That is a drop in sea of the large payments industry, but the model LevelUp is using has significant disruptive potential.
8. Waze
Social… driving. When we first heard of Waze, this seemed like a bad idea. A very bad idea. The last thing we want is for people to be on their phones while in the car. Yet, upon further inspection, Waze is much smarter than just an app that helps you tweet traffic alerts.
Waze is a background location and turn-by-turn navigation app that works with your friends and the people around you to know where traffic is, where cops might be hiding or where the cheapest gas on your route is. Waze taps the collective consciousness to get you where you are going faster and smarter.
Waze also saw huge growth in 2012. The Israeli-born, San Francisco-bred company scored a big win when it partnered with Apple as part of its iOS Maps system and has added many users through its expansion to various mobile operating systems.
7. Nuance – Dragon/Swype
Nuance is a repeat offender on this list, mostly because it is very difficult to keep it off. Swype, the typing feature that allows users to input text by swiping letters across the keyboard without taking their fingers off the keyboard, is one of the most addictive features included in many Android devices. Nuance licenses Swype to many mobile manufacturers, such as Samsung.
Nuance has built a neat little business licensing its technology (whether it was built by Nuance or acquired, like Swype was) to mobile manufacturers. Nuance also licenses its speech recognition service to smartphone makers and it is believed to be one of the technology suppliers for Apple's Siri personal assistant app on the iPhone.
2013 will bring good things for Nuance as it works on its own voice-controlled personal assistant mobile systems and makes additions to its Swype and Dragon line of products.
6. Geoloqi
We normally do not like to add products on this list that have been acquired and are now a cog in a larger organization, but Geoloqi deserves its spot as one of the bright startups working to solve many of the problems associated with location services on smartphones and tablets.
Portland, Ore.-based Geoloqi, which joined Esri this year, provides accurate and granular location services to app developers and manufacturers while still trying to preserve the battery life of a device. Essentially, Geoloqi provides developers with a software developer kit (SDK) that runs its location services in the background of any app in which it is included. The ability to run a data-gathering, persistent background location service without killing battery life cannot be understated. The use cases are vast, from government agencies using apps to track employee locations in the field to helping manage power consumption in your home through your location.
Geoloqi is one of those companies that most mobile users will never really hear about. But, the old cliché applies, "good technology should be almost indistinguishable from magic." Well, if you are ever using your phone and it performs and action that say to yourself, "how'd it do that?" There is a good chance a company like Geoloqi is behind it.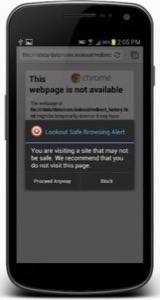 5. Lookout
If we saw anything in 2012, it was that the proliferation of mobile devices is changing the nature of computing on a vast, accelerating scale. Well, with any industry-changing event, the good comes with the bad. In this case, the bad is the pace and volume of mobile malware in the smartphone ecosystem looking to steal your data and cost you money. This is especially true for Android, but if you have an Internet connection with your cellphone, you are not immune from spam, scams and viruses.
A variety of companies are working to tackle the mobile malware problem. Kaspersky Labs, Sophos, Bitdefender, Symantec and others are all on the forefront of research and defense against malicious hackers. But, for the second year in a row, we think that Lookout is one of the best companies working on preventing and detecting mobile malware.
Lookout updated its Android app in September and added several new features. The app will scan all of your apps looking for vulnerabilities in your system. In and of itself, that is not really profound. Add Lookout's ability to find your phone (even your iPhone) anywhere you may lose it, scan all your apps to determine what permissions they can use to share your personal information, institute Safe Browsing in Chrome for Android and backup just about every piece of data on your device, and you have one of the most comprehensive and powerful mobile security services available.
4. Chrome for Android/iOS
If we have to pick just one mobile browser, it has to be Chrome. Dolphin, Opera and Firefox for Android are all worthy candidates, but the Chrome browser for iOS and Android from Google is the best of the best.
Chrome for iOS and Android brings all the great features that you expect from Chrome on your PC. It is fast, remembers your history and has a robust bookmarking capability. The best feature is the ability to sign in to your Google account and sync your Chrome browser across all of your devices, remembering pages that you may have visited on your Android smartphone, iPad or PC. This cross-platform sync is not unique to Chrome, but now that you can tie your browser to your Google account across any type of computing platform you might use, the ease and benefit of using Chrome is apparent.
3. Evernote
When Evernote landed $50 million in funding in July 2011, the startup's CEO Phil Libin said that he thinks his company can last for 100 years.
We're inclined to believe him.

If you are an Android user, there is a pretty good likelihood that you have downloaded and installed the Evernote Toolbar Widget… and cannot live without it. If you are a copious note taker on your mobile device, Evernote is one of the best apps you can find to take photos, audio files, save articles or just jot down thoughts and sync it to the cloud. If we think of the factors driving new era of computing – mobile and cloud – Evernote is the undisputed thought leader in the personalized cloud productivity space.
2. Spotify
Whenever I ask people about apps they cannot live without, I get a fairly short list: Maps (usually Google's variety), email, Twitter, Facebook, Zite/Flipboard, Instagram (or some type of photo app) and maybe something specialized to a person's specific interest, like RunKeeper or Strava Cycling. Those who have been indoctrinated also add one app that may slip off a casual user's list.
The cloud-based music streaming service engenders such loyalty among its users that many of them have trouble remembering a life before the ability to look up just about any song they want and stream it immediately, from anywhere. It also allows users to save files locally, has a Pandora-like radio streaming service, can be social or anti-social per the user's preference and generally has any song you are looking for (yet, for some reason, a surprising paucity of Hootie And The Blowfish).

Spotify and streaming services like Pandora, TuneIn, Rdio and the rest of its ilk are also causing a subtle shift in how people buy and manage their mobile phones. For instance, the Apple iPhone has long come in three storage sizes: 16 GB, 32 GB and 64 GB. Apple has built a very robust business on this tiered-pricing model. But, as more people move to streaming services for audio and video, the need for extra storage for media purposes is lessened. The priority then falls on the amount of data and speed you can get from your carrier. These services are changing user spending behavior and Spotify is leading the charge.
1. Google Now
You have heard of artificial intelligence. Chances are, you probably do not quite know what that means in its entirety. True artificial intelligence (robots that are as smart as humans and can think and behave on their own) may never become a reality, but Google is trying its darndest to give us the smartest kinds of computer intelligence, straight into our pockets.
Google Now has the ability to know where you are, what you are doing and then give you help along the way. Leaving on your morning commute? Now will detect traffic and give you an alternate route, if desired. Its Card-based system can hold your boarding pass, local weather, reservations, events, appointments and meetings or the score of your favorite sports team. What makes Now special is that it has the machine learning Google is known for, the cloud to sync its information anytime, anywhere and the information intelligence that is unique to Google's approach to the world.
Now should just be getting started. Google ramped up its team in 2011 to work on Now, making it a priority within the company. In successive versions of Android, Now should become smarter, more intuitive and more able to serve your needs no matter what you are doing.
Lead image courtesy of Shutterstock.