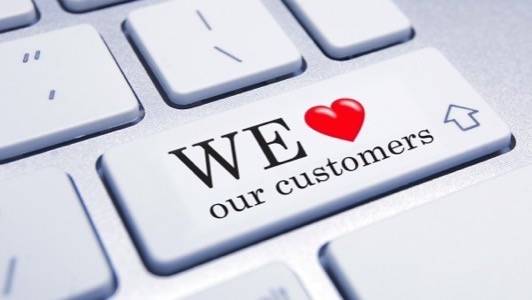 Apple's online retail store fell short of customer expectations over the holiday shopping season. Satisfaction with the company's website fell to a four-year low, according to ForeSee's annual Holiday E-Retail Satisfaction Index. One big problem, no customer reviews to help shoppers decide which product is right for them.
Apple's Wake Up Call
Apple's score of 80 is still considered very good, but the fact that the company did not make the list of top five online retailers should be a wake-up call. "It is a little bit of a yellow caution flag," said Larry Freed, president and chief executive of Foresee.
Apple's score fell three points from last year, because it did a poorer job helping customers wade through its growing list of products, Freed said. For example, outside of price, the difference between the iPad mini, iPad 2 and iPad with Retina display is not readily apparent for many consumers.
By comparison, Amazon topped the list for the eighth year in a row, despite having a vastly wider variety of products from multiple manufacturers. While Amazon is the equivalent of an online department store, Apple is more of a boutique shop.
Apple Avoids Social Reviews
Amazon's success is in consistently providing "great features" for customers to find and compare products, Freed said. The site's product reviews are particularly helpful.
"There are no product reviews on Apple's site," he said. "In trying to decide if the (iPad) mini is right for me or not, you're really forced to go somewhere else to get somebody's opinion."
ForeSee's index is based on more than 24,000 customer surveys collected between Thanksgiving and Christmas. A drop in the index is significant because each point on average represents a 14% decline in a site's growth rate in sales, according to Freed. For example, if a site had a 20% growth rate year to year in 2011, then dropping a point this year would cut that rate by 3%.
Apple's decline was not the worst among the 100 companies listed. The biggest drop in customer satisfaction was on J.C. Penney's site, which fell five points to 78. Among PC makers, Dell's site also dropped 3 points, but to a lower overall score of 77.
Like Apple, Dell's problem stems from providing too little assistance in figuring out which PC is the best fit among a wide variety of choices. "When you have too many choices, consumers tend to freeze and don't know what to do," Freed said. "Dell has that [problem]. They've got to simplify how you find what you are looking for."
Turmoil In Apple Retail Operations
Apple experienced significant turmoil within its management ranks in 2012, although it's difficult to say whether that contributed to its weaker performance in online customer satisfaction. John Browett, head of Apple's retail operations, was ousted this year after only six months at the helm. He had replaced Ron Johnson, who was responsible for Apple's highly successful retail stores. Johnson left Apple to become CEO of J.C. Penney.
Browett joined Apple from Dixons, a British consumer electronics retailer, where he had been CEO. Browett's troubles at Apple were mostly operational. His plans for cutting costs included reducing employees' hours and freezing hiring, decisions Apple later reversed.
While it would be unfair to pin Apple's latest ForeSee score on Browett, there's no doubt the consumer electronics maker needs to double down on improving its online customer experience to avoid turning the decline into a trend. Apple did not immediately return requests for comment.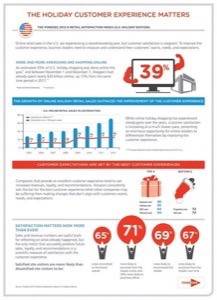 Lead image courtesy of Shutterstock.