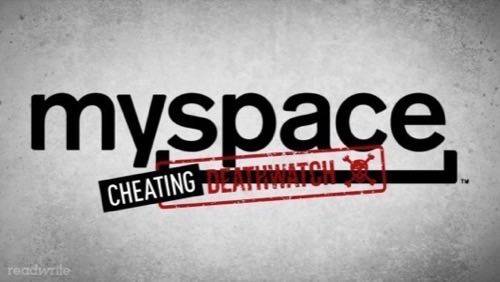 The ReadWrite DeathWatch is known for serving up plenty of doom, gloom and grumpiness. But for the Holiday Season, we're taking a slightly different tack – highlighting companies, technologies and perspectives that have managed to cheat death.
This week, we're taking a look at MySpace, that social network that showed Friendster how it was done, then got shown the door by Facebook. When its users bailed and the tumbleweeds started rolling, MySpace could have packed it in, but instead, it regrouped for one last shot – behind a leader with some really sweet dance moves.

Where Myspace Came From
Remember Tom? Sure you do. If you're under 45, he was probably your #1 friend at one point. In 2003, Tom Anderson and Chris DeWolfe founded the MySpace social network, and it was an instant hit.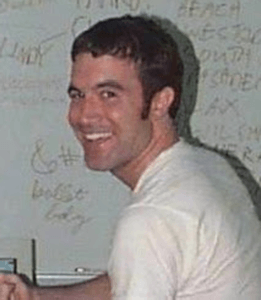 In 2005, traditional media took note, and Rupert Murdoch's NewsCorp dropped $580 million for MySpace and its parent company. By fiscal 2008, Fox Interactive (MySspace's new parent)turned a $10 million profit on revenue of $500 million. Murdoch was ecstatic on an earnings call. Things changed pretty quickly.
The next May, Facebook, already bigger overseas, surpassed MySpace in the U.S. by nearly doubling its user base over the previous year. Myspace responded by slashing 400 jobs to reinvent "a startup culture." The decline was on.
In April of 2011, Murdoch started shopping MySpace to bidders, asking for $100 million. He took a lot less, and sold the company to Specific Media for $35 million in June.
Planning to refocus on MySpace's biggest strength – music – Specific Media brought in Justin Timberlake for some star power and industry cred. Management went into planning mode, and apart from a more graphical home page, the site just kind of sat there. On the plus side, the bleeding stopped by December, and Myspace (now with a lowercase "s") actually started adding users again.
Where Myspace Is Now
In September, 2012, the team began teasing a new, more visually attractive site, focused on a single mission: providing a single social space for consumers and labels to discover musical artists. In the words of an employee, "There's going to be a huge emphasis on surfacing unknown and up-and-coming artists of all kinds and content around them that is different from what you get on other sites."
The site looks a lot like Twitter. And Pinterest. And every other social media site that's hot right now. There's a layer of media sharing and consumption tools, plus reporting tools that let artists see who's listening to and sharing their music, help them strike up relationships with promoters, influencers and (if they're lucky) music labels.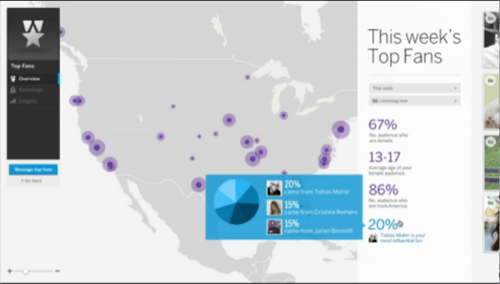 Myspace began taking requests for invitations and pushed its beta to the industry, with consumer invites to follow. The beta has drawn mixed critical reviews of the business model. ReadWrite's Jon Mitchell can't understand why anyone would invest so heavily in the Web when mobile is where the action is, and he may be right. Still, everyone seems to agree about three things: The beta looks fantastic. It's hyper-focused on sharing and discovery. Justin Timberlake is more than just a name on the marquis – he has a very real stake in the product's success.
So why would Timberlake risk his reputation on reviving Myspace? For one thing, it still has assets. With 28 million unique monthly visitors, Myspace is no Facebook (152 million in just the US), but it's bigger than Pandora (21 million), and more than twice the size of Spotify (12 million). It also has global rights to its catalog, while Pandora is limited to U.S. distribution. The catalog itself is much larger, too, owing to Myspace's direct relationships with unsigned artists, who bring 27 million of the service's 42 million tracks. And as Myspace's parent company pointed out in a leaked slide deck in November, those unsigned artists' songs are free, dramatically lowering Myspace's costs per listening hour.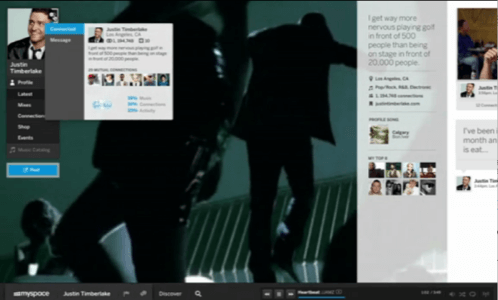 A Myspace spokesperson was honest about the company dropping the ball. "I think, internally, we all felt like we'd let that community down; like we owed them something and had to make it right by delivering on the promise of Myspace." But she also understood that no one had picked up the slack. "In its heyday, Myspace was a great platform for artists. When we stopped serving that community, no one else stepped in to give artists a place to put their music, connect with audiences, see how their art's resonating with people, promote themselves, collaborate with other creators… The need for a Myspace is there. We plan on delivering on that need."
Where Myspace Is Headed
Myspace has a product to sell. It has the economics to make that product profitable. It just needs to make the product desirable.
This is where star power comes in. Timberlake has managed to endear himself to teenage girls who think he's cute, grown-up women who find him sexy, and grandparents who want to pinch his cheeks – all without alienating guys, who want to drink a beer with him and meet his wife. Timberlake is there to bring labels to the unsigned bands, marquee names to the catalog, and users to the site. If he delivers, it's up to the team to keep them interacting.
And what about that team? As one Myspace worker puts it: "Before Tim & Chris & Justin took over Myspace, I was looking for jobs elsewhere. I wasn't even confident that new ownership would make a difference. But when they bought the company and we met them, heard what they had to say, there was an immediately noticeable shift. These guys were really ready to turn this thing around, and they had a plan. And the sense I get from them is that they don't fail. They work hard and are focused on specific goals that can succeed, which was really refreshing. The staff, who were tired of being on the losing team, started to perk up and get energized again because we started to have a focus and a goal and some real hope."
Employee excitement doesn't necessarily lead to a turnaround, but it's a necessary component, and something Myspace has lacked for a while.
Can Myspace Make It?
There are a lot of "ifs" in this scenario, but once you posit that there's a market for a music discovery and sharing service, Myspace actually seems to be in the lead.
Or it will be, once the beta launches. The date on that is still uncertain. According to the company, "We're literally pushing fresh code every day. We're actively getting feedback from our community and making tweaks and adjustments based on what they tell us."
The site is due to relaunch at some point in 2013, and when it does, we'll see whether Myspace belongs on real DeathWatch list.
As of the end of 2012, though, Myspace is still here – and still potentially relevant. So we tip our caps to them, and look forward to seeing whether the company can make it all the way back.
To see more ReadWrite DeathWatches, check out the ReadWrite DeathWatch Series, which collects them all, the most recent first.